Digitization and climate protection project in Bad Hersfeld inspires Smart 50 jury in the USA
Street lighting project in Bad Hersfeld wins international Smart City Award!
The " SMART LIGHTING as a Service" project, which is currently running in Bad Hersfeld, was selected from a large selection of worldwide applicants as the winner of this year's Smart 50 Award.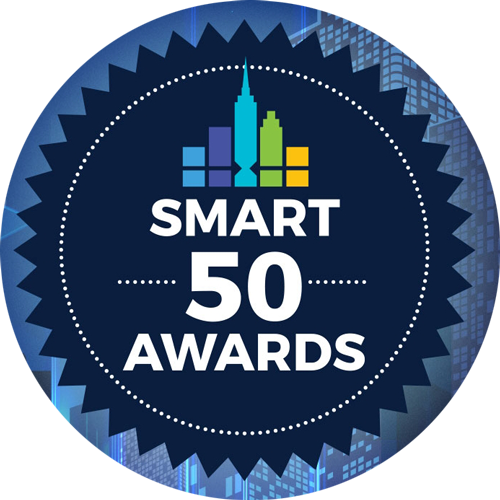 The Smart 50 Awards of the internationally renowned organization "Smart Cities Connect" is awarded annually for global, innovative smart city projects and aims to honor some of the most influential projects and forward-looking ideas in the context of smart city and smart region.
Our now award-winning project "SMART LIGHTING as a Service" is being implemented for the citizens of the city of Bad Hersfeld in collaboration with [ui!] Urban Lighting Innovations in cooperation with the luminaire manufacturer Schréder, Deutsche Bank and Microsoft. Our new, innovative product "URBAN INTELLIGENCE as a Service" ([ui!] UIaaS) is used here.
Mayor Thomas Fehling is delighted about the award: "Only two European projects made it to the final selection, and only one came from Germany - ours. The fact that an international jury of experts has now recognized our innovative approaches makes the project partners and me very grateful."
The aim of the Bad Hersfeld pilot project is to test and implement new approaches for future street lighting. Requirements for lighting design in public spaces, some of which are contradictory, such as cost savings, energy efficiency, (traffic) safety, insect-friendliness or climate protection, will be " reconciled" better than before.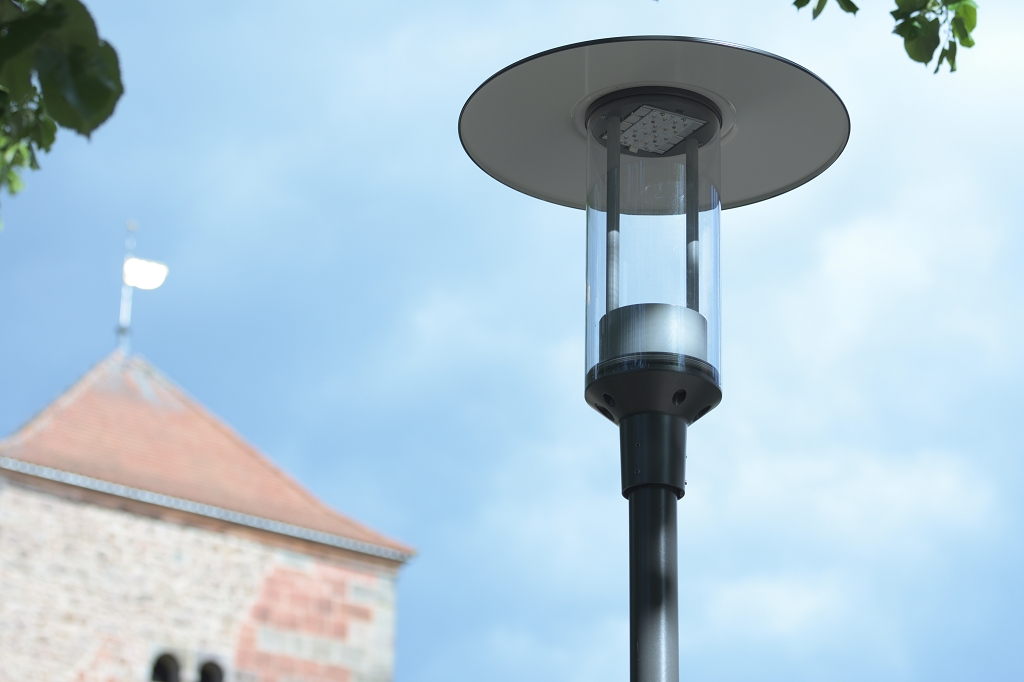 On the one hand, this includes the latest generation of luminaires, which will be permanently installed in Bad Hersfeld. Secondly, there will be intelligent digital lighting control, which will use sensors and artificial intelligence to make one and the same range of luminaires suitable for very different areas of application. "We need very different light in residential areas or in outdoor areas of the city that are close to nature than on our main roads, for example," says Fehling. "If we can use the project to create opportunities to better control light in the future in the necessary brightness and color temperature or adapted to the weather or season at the locations, that would not only be an improvement in terms of quality, but also very interesting economically."
Since the Bad Hersfeld pilot project is "breaking new ground worldwide" due to its innovative nature, Fehling sees no contradiction in the fact that the local project is already receiving an award - even though it has not yet been completed.
"Even though we don't yet have all the answers, the Smart 50 Award gives us confirmation from other experts that we have at least asked the right questions about the street lighting of the future. Our results from the last few months make us confident that there really is "still a lot to be done" in this area."
With the new development of [ui!] UIaaS, [ui!] Urban Lighting Innovations has realized a solution that allows citizens to control brightness, color temperature and photometric light distribution dynamically via an app individually and thereby sustainably fulfills the recommendations of the German Federal Ministry for the Environment, Nature Conservation and Nuclear Safety (BMU).
The Smart Street Lighting project has been implemented since July 2021 and will last one year to capture all weather and seasonal requirements for public lighting. So the results can be expected this summer.
UIaaS is the key component here, which will also serve in the development of many other smart cities and regions. We are pleased to be among the winners of the Smart 50 Award this year, together with our cooperation partners and the city of Bad Hersfeld, and see this award as a confirmation of the joint efforts of the city of Bad Hersfeld, Deutsche Bank, Microsoft and [ui!] to make a sustainable contribution to climate protection, energy efficiency and environmental protection in the shortest possible time.
More info about the award: https://spring.smartcitiesconnect.org/Smart50Awards/