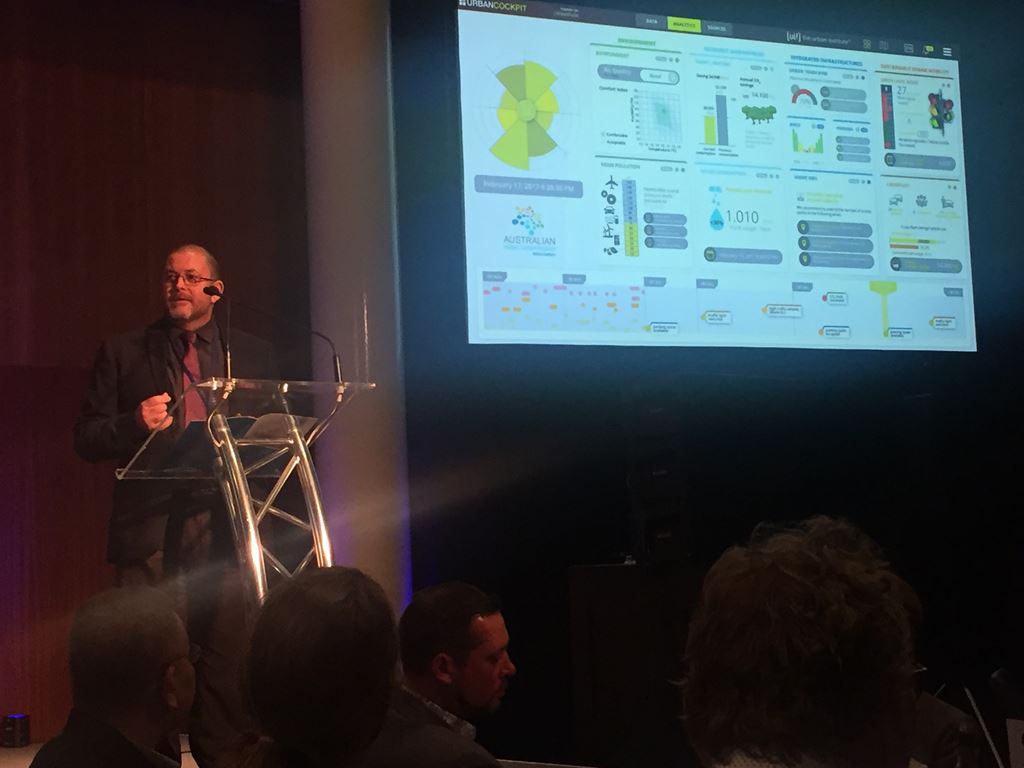 Today, at the ASCA Summit Dinner event President Michael Whereat launched the ASCA Guide 2017, which showcases some of the best examples of smart solutions being deployed in Australia and New Zealand and acknowledged the contributions of Acaché, Smarter Technology Solutions, and [ui!] the urban institute® with its platform solution [ui!] UrbanPulse.

ASCA Guide 2017This year's guide has expanded to include a broader range of smart city themes and case studies. Featuring best practice initiatives and deployments from large cities to regional areas. The ASCA Guide 2017 shares the successes of the ASCA members and partners as they solve challenges with smarter approaches, innovative solutions and smart technologies. These range from smart parking to smart signage, lighting and poles, to sensors, apps, management platforms and open data programs.

President Whereat prominently showed how [ui!] UrbanPulse can process real-time data and the [ui!] COCKPIT is a valuable mean to visualise the smartness of cities and communities. He invited all councils to participate in the ASCA wide knowledge sharing.

Prof Lutz Heuser, CEO of [ui!] group, said, "We are proud ASCA has selected us for supporting the ASCA Guide 2017". "A collaborative approach towards best practices is the best way to ensure faster take-up," added Prof Simon Kaplan, CEO [ui!] Australia.
Further information and ASCA Guide 2017: http://australiansmartcommunities.org.au/asca-guide