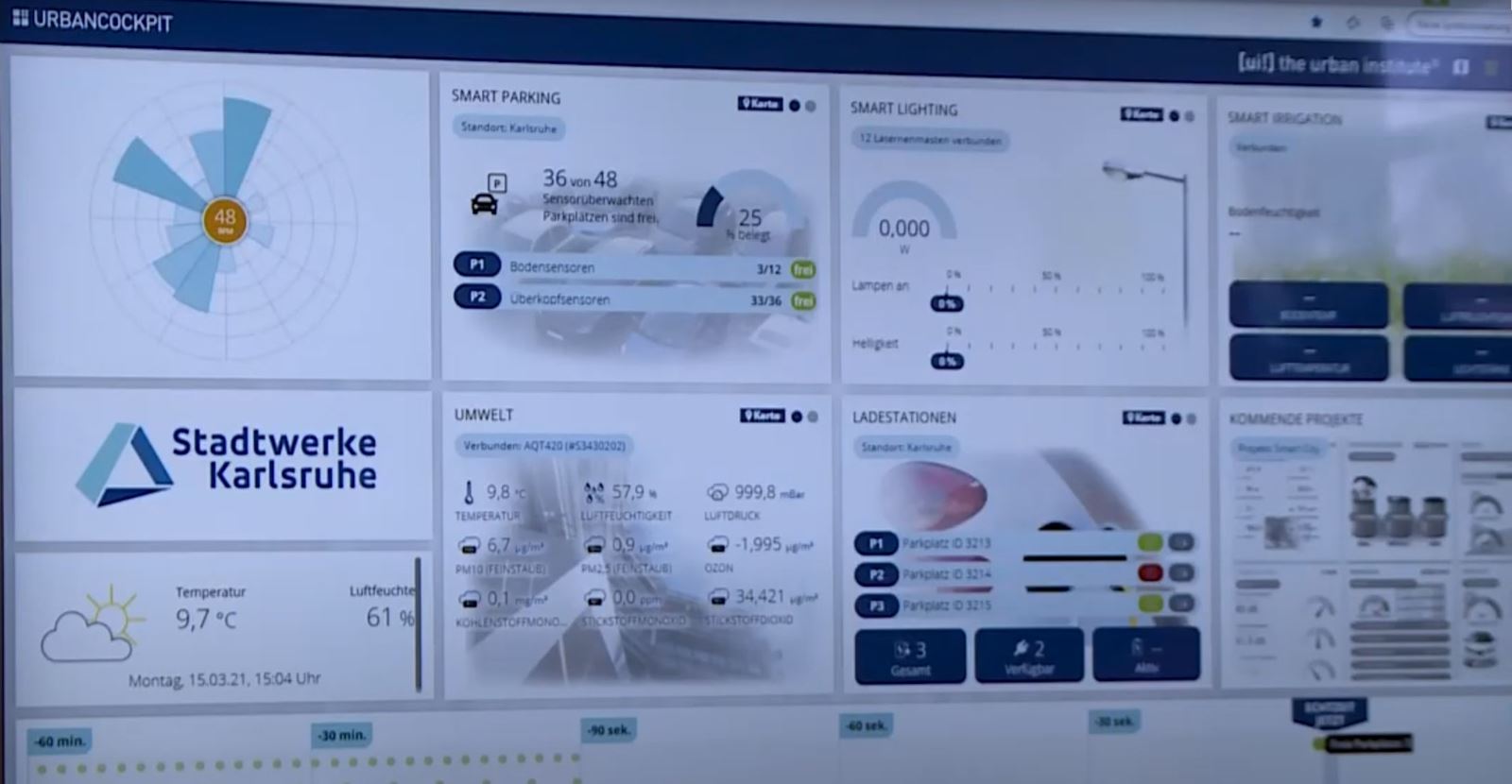 Under the leadership of City Services Karlsruhe, together with partners such as [ui!] Urban Lighting Innovations, numerous innovative smart city projects have been launched in Karlsruhe to make the fan-shaped city more efficient, technologically advanced and greener as part of an overall development concept.
More information can be found in a film summarized here: https://youtu.be/gEWigp4JODo
A milestone on this path to the smart city of Karlsruhe will be reached with the implementation of a smart demo lab. Here, the use of smart solutions, the integration of sensors and data, as well as the evaluation and visualization of these data sets will result in the practical application of innovations. It should be possible to test new products and intensify the experience of existing products so that the resulting innovations can be made usable for the citizens of Karlsruhe.
After all, the topics planned to be the focus of the Demolab include areas such as parking, street lighting, the environment, safety and e-mobility, among others, with which Karlsruhe residents are confronted on a daily basis.
A comprehensive explanation can also be found at: https://youtu.be/ezz_W-rNgxU

Lighting Innovations was able to provide holistic support to City Services Karlsruhe in several areas as it prepared the way for the smart city.

In cooperation with [ui] and DKSR, an open urban data platform was created as a central building block for the collection, analysis and further use of data within the project.

Parking - Smart Parking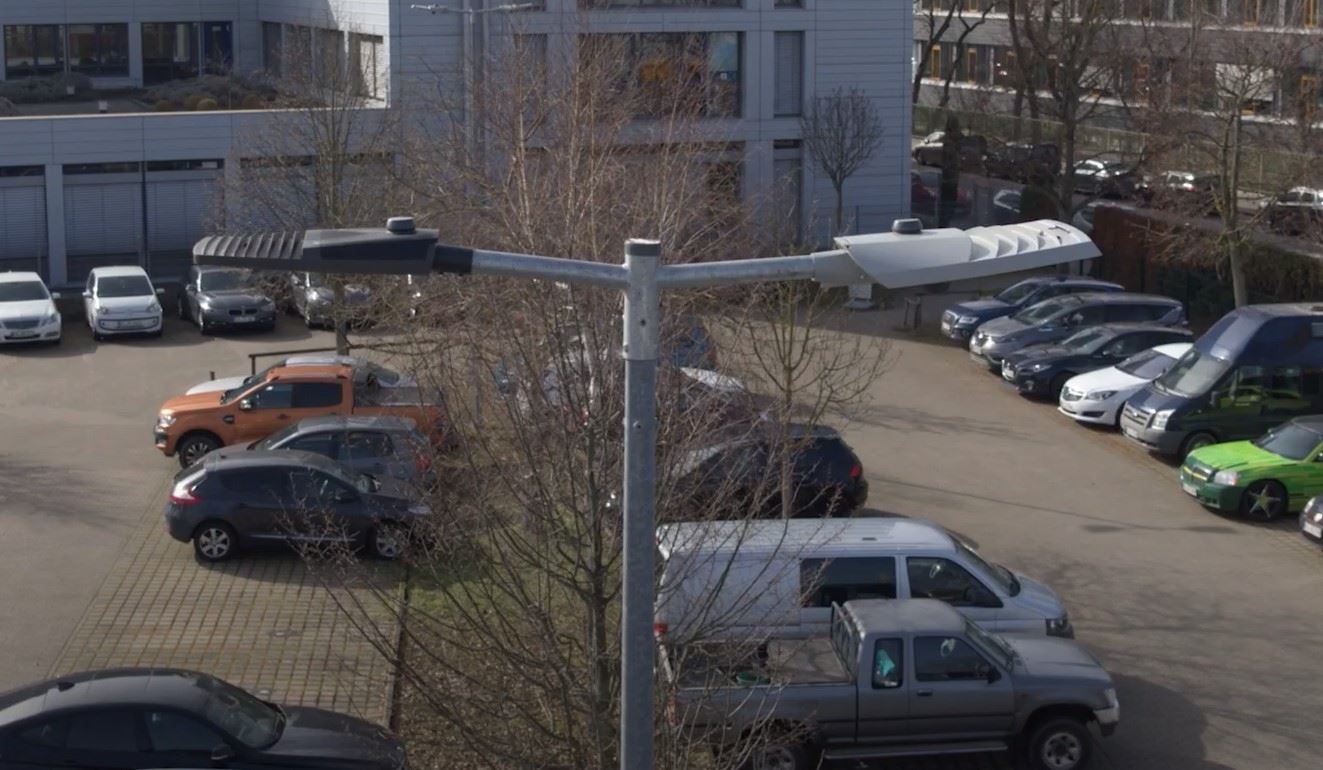 In addition, [ui!] Urban Lighting Innovations established for the first time a solution to detect vacant parking spaces using optical sensors fully integrated into a street light.
Using edge computing, the occupancy of parking spaces can be determined both in real-time and in compliance with data protection requirements - conveniently integrated into the street lighting infrastructure that is required anyway.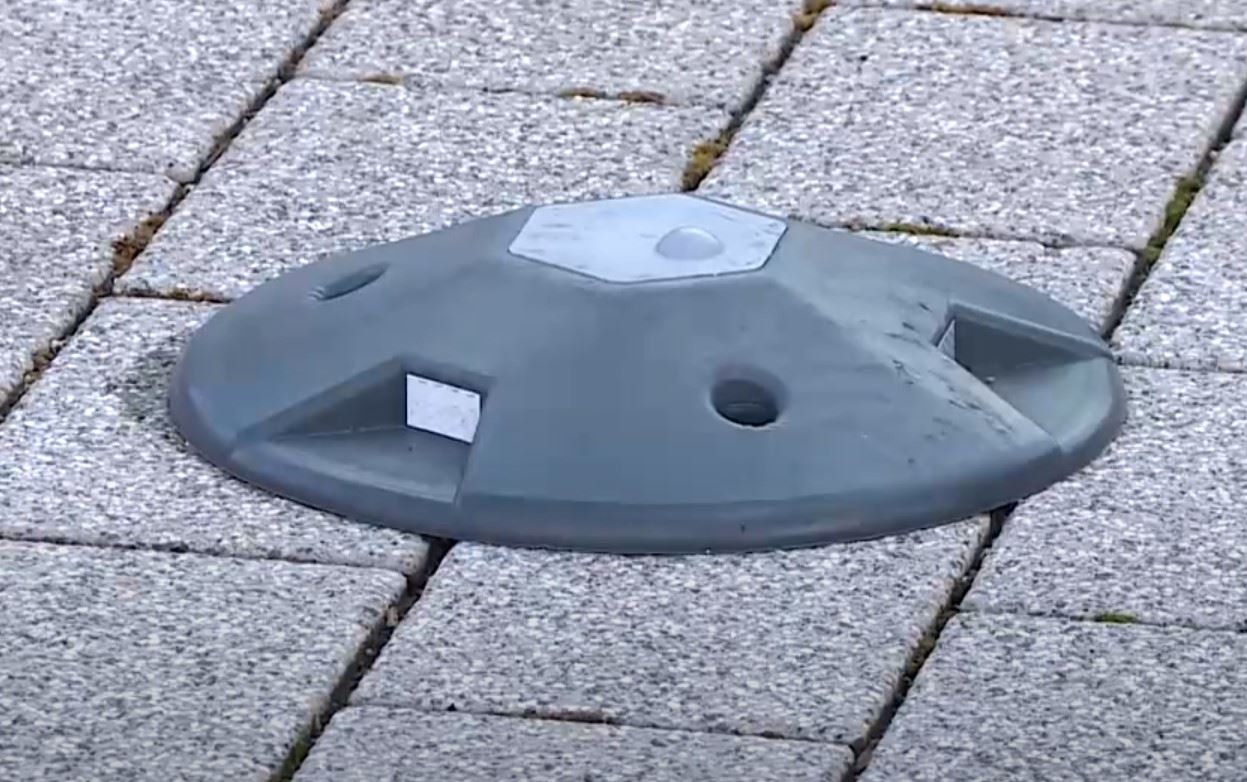 In addition, [ui!] Urban Lighting Innovations installed sensors on the ground in another area, which also provide information about the occupancy of individual parking bays.
The data from both systems will be integrated onto the public utility's open urban data platform and can then be analyzed and made available in a system-independent manner, e.g. for parking guidance systems, apps or public dashboards.
Contribution by [ui!] Urban Lighting Innovations
:
Parking sensors with BLE communication (ground)
Innovative parking lot detection via cameras integrated into a streetlight
Assembly, setup, configuration and commissioning
Communication Structure
System operation and service
[ui!] COCKPIT
Light - Smart Lighting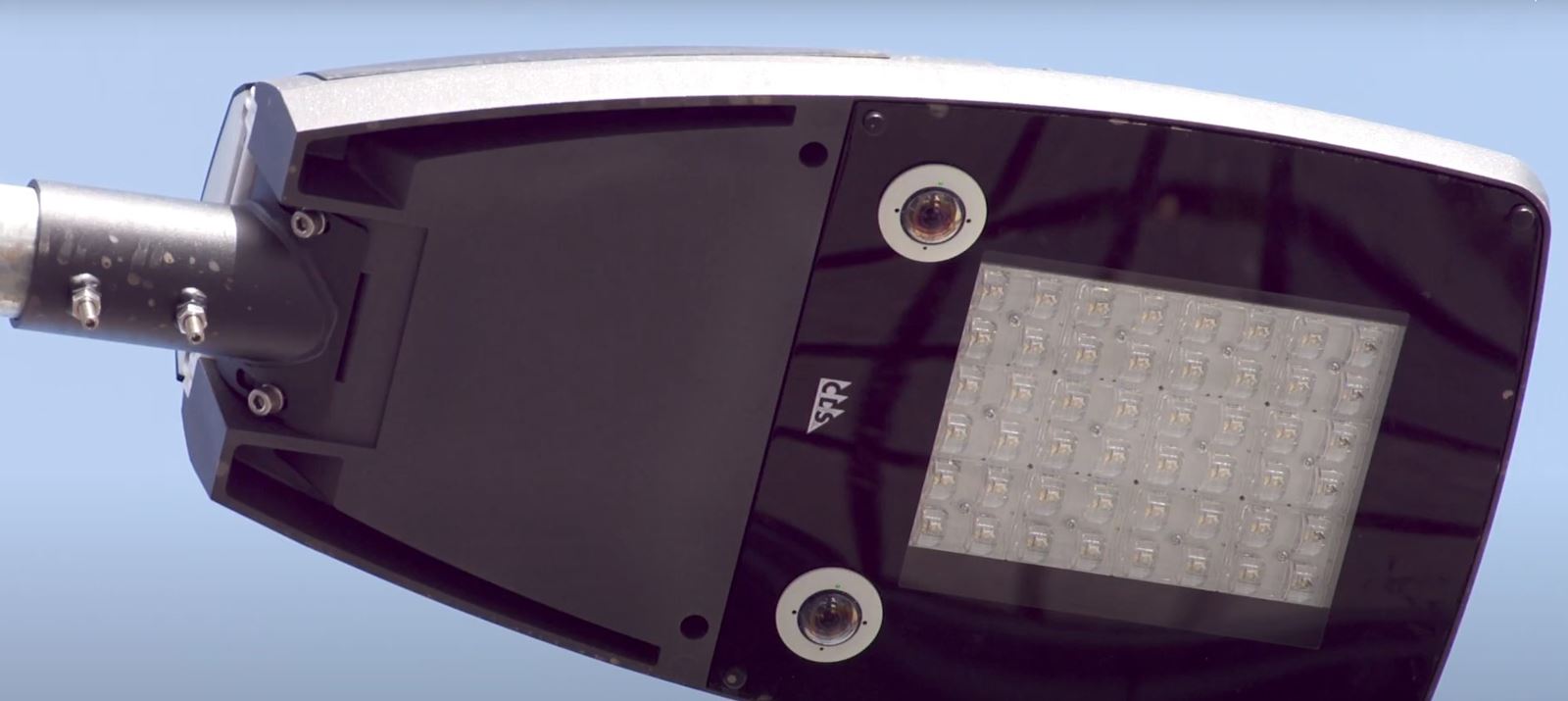 A modern telemanagement system, also implemented by [ui!] Urban Lighting Innovations, is used in the Demolab to control the street lighting.
This is a complete system consisting of software and corresponding luminaire controllers, which can control the individual luminaires in a targeted manner and permanently provides information on various operating states.
For example, lighting can be controlled in line with demand and the environment, and operating processes and fault management can be optimized.


Contribution by [ui!] Urban Lighting Innovations:
Light control
Setup, configuration



Environment - Smart Irrigation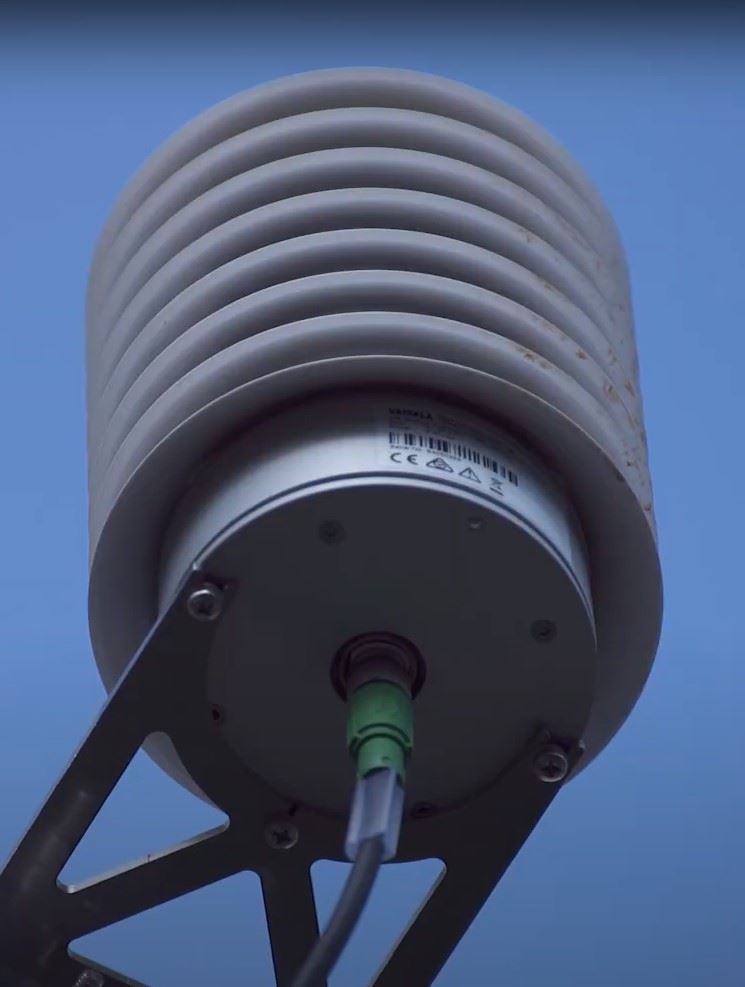 The environmental package supplied by [ui!] Urban Lighting Innovations enables the Demolab to collect and store environmental and air quality data and process it for visualization and further provision....

As part of this solution, moisture sensors were also placed in green areas and integrated into the LoRa communication network of City Services Karlsruhe.
The system provides a sound data basis for reducing unnecessary water consumption, since very clear statements can be made about the need for irrigation and the timing of irrigation.
Via the platform, this information can be linked to an irrigation system and weather forecast data in a next step. AI models then optimize automated irrigation, taking into account actual soil moisture and expected precipitation.
Contribution by [ui!] Urban Lighting Innovations:
Environmental sensor
Moisture sensors
Assembly, setup, configuration and commissioning
Communication Structure
System operation and service


Smart traffic guidance system in the city center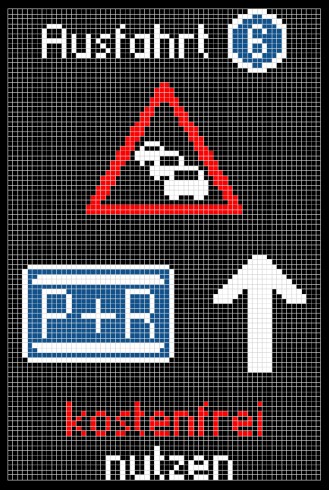 Construction sites and rush hour in Karlsruhe like to cause traffic jams and strained nerves for motorists. A smart traffic guidance system from City Services Karlsruhe relieved the streets of the fan-shaped city during the city's birthday and the Advent season in 2019. In cooperation with [ui!] Urban Lighting Innovations, the civil engineering department of the city of Karlsruhe had the traffic volume in the fan-shaped city controlled situationally via a dynamic guidance system in order to direct vehicles to alternative routes and to avoid or bypass traffic jams. City Services Karlsruhe developed and implemented the corresponding intelligent infrastructure for this purpose.

On six main roads in Karlsruhe, LED displays showed drivers the most efficient and environmentally friendly way to reach their destination. Depending on the traffic situation in and around Karlsruhe, the system directed motorists directly to the nearby park-and-ride lots in the fan-shaped city or to alternative routes.
This smart traffic guidance system used several data sources at the same time to determine the overall traffic situation. Detection cameras were installed at three relevant locations, which recorded and analyzed the traffic flow via thermal images and therefore showed whether a traffic jam was forming. The street lighting was used as carrier infrastructure, which made the selection of locations very flexible. On Karlsruhe's southern tangent, on the other hand, virtual measuring points based on so-called floating car data (FCD) were used. This involves measuring and evaluating vehicle movements on the basis of data supplied directly by the vehicles. This works through GPS for position determination and GSM for the transmission of information.
In addition, occupancy data for downtown parking garages was also included in the analysis.
Here, too, the data initially converged on the open urban platform of City Services Karlsruhe. On the basis of special real-time analyses, the traffic situation and traffic development could thus be permanently evaluated and converted into suitable information for road users on the displays. in The smart display panels were in use in Karlsruhe until January 2020.
Here, too, there is an explanatory film at: https://youtu.be/2KzsDPQ8GmU
Contribution by [ui!] Urban Lighting Innovations:
[ui!] COCKPIT
Traffic analyses
Floating Car Data
Assembly, setup, configuration and commissioning
Communication structure
System operation and service
Source + photos: www.stadtwerke-karlsruhe.de