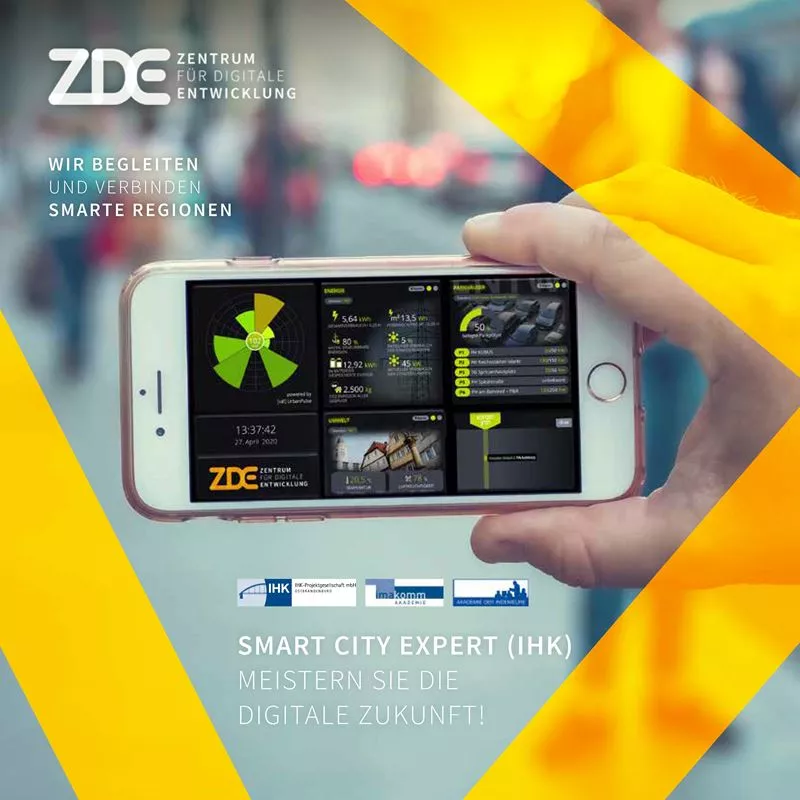 Become a Smart City Expert and use your urban data in the form of a [ui!] COCKPIT (see graphic above). The basis for this is an open urban data platform, such as our [ui!] UrbanPulse. You can obtain further information from us or as part of your training.

Digitisation poses unique challenges for each municipality - qualified specialists within the administration are therefore a must on the way to a successful digital strategy!

The ZDE Academy offers a wide range of further education opportunities for municipal managers and employees*. From basic seminars to the IHK-certified degree "Smart City Expert", the courses can be modularly adapted to your needs.

The next two-day basic course starts on 2 November.

Of course you can also take part online during Corona times.

Flyer and Registration