Career @ [ui!]
Go Your Way
in one of our teams
Darmstadt | Berlin | Home Office
---
 DevOps Engineer (m/w/d)

 
We are hiring:
We are looking for a passionate DevOps Engineer to join our development team in Berlin, Darmstadt and Remote.
As a DevOps engineer at [ui!], you will specialise in building functional systems that improve customer experience for businesses and cities around the world.
We are looking for someone who has a great passion for deploying product updates, identifying production issues and implementing integrations that meet our customers' needs.
Implementing, maintaining, monitoring and supporting
the IT infrastructure are among your strengths.
We are looking for someone who has:
Professional experience working on Docker and Kubernetes-based infrastructure.
Strong expertise with automation tools for build and release flows (CI/CD), especially Azure DevOps or VSTS Team services. Familiarity with comparable tools like Gitlabs or Terraform is a plus.
Demonstrable experience with products and technologies of the Microsoft Azure Cloud Platform As A Service ( PaaS ) offer such as Azure Kubernetes Service, Azure SQL, Azure Networking, Azure Application Gateway, AppServices, Logic Apps, Functions, and other serverless services.
Configuration and managing relational and non-relational databases (e.g. Postgres DB, MSSQL, ElasticSearch, MongoDB).
Highly familiar with logging and monitoring technologies such as Logstash, Kibana,  Grafana, and Filebeats, along with knowledge of relevant KPIs.
Configuration and managing identity and access management solutions (e.g. Keycloak).
Knowledge of PowerShell, Git, and ARM templates.
Nice to have: Working experience with service mesh (e.g. Istio).
Good knowledge of operating systems, especially Linux and Windows.
Excellent troubleshooting.
Working knowledge of various tools, open-source technologies, and cloud services.
Awareness of critical concepts in DevOps and Agile principles.
Demonstrated capacity to clearly and concisely communicate about complex technical, architectural, and/or organizational problems and propose thorough iterative solutions.
Comfortable working in a highly agile, intensely iterative software development process.
Proficiency in the English language, both written and verbal, sufficient for success in a remote and largely asynchronous work environment.
Who is [ui!]:
The focus of our activities is on data and AI-based solutions that are offered "as a service" on the basis of our open urban data platform [ui!] UrbanPulse, for cities, municipalities, municipal companies and utilities.

Areas of application include traffic, parking, environment, climate protection, street lighting, energy and neighbourhood management.
What you can expect @ [ui!]:
Scrum-based software development in a young, interdisciplinary team.
Collaboration in varied and challenging projects at home and abroad within the entire [ui!] group of companies.
Flexible working hours, breaks and the possibility to work from home.
Support from experienced colleagues.
Implementation of own ideas and perspective project responsibility possible.
Employee-funded pension scheme.
---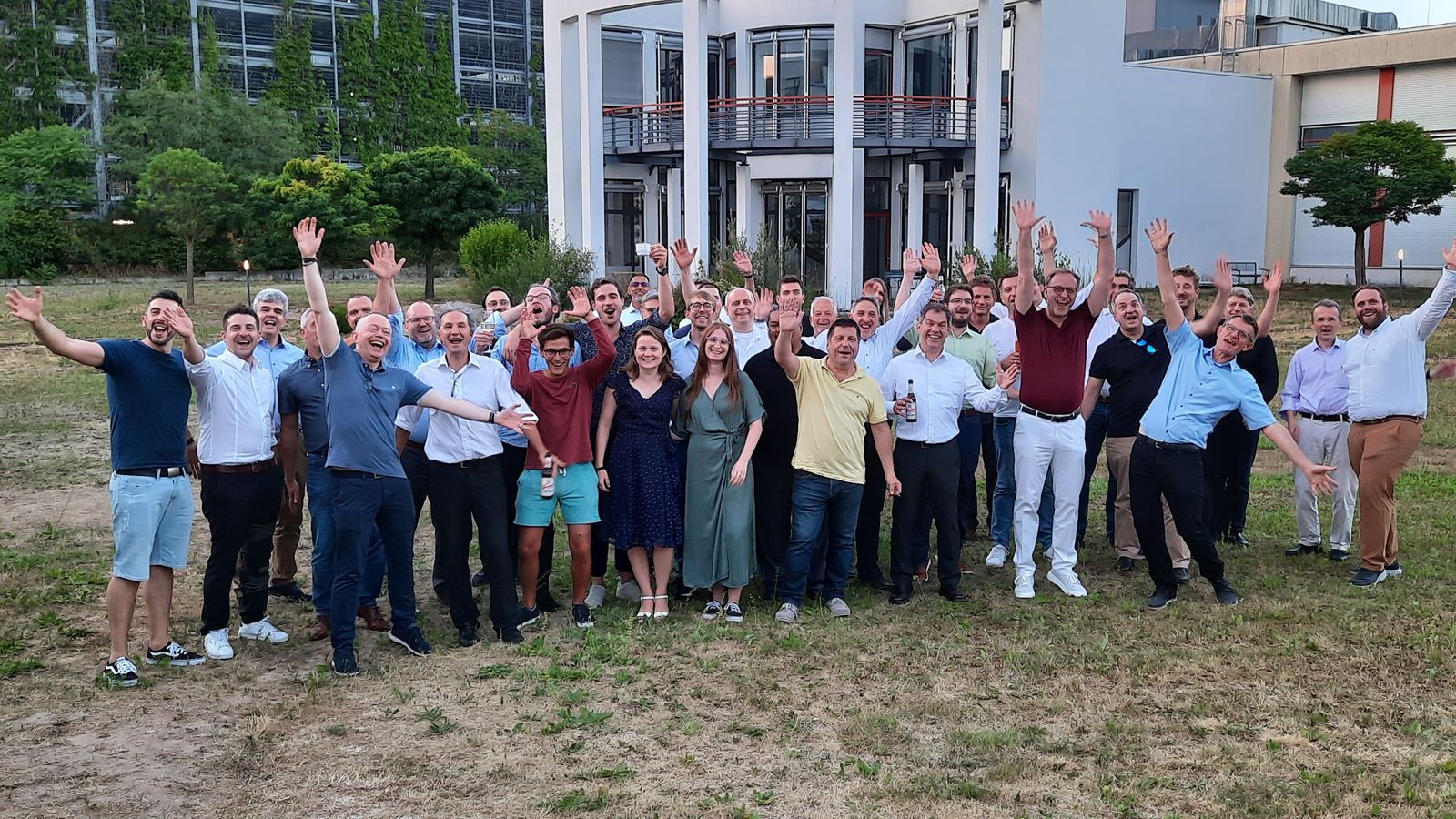 We are looking forward to you!
Your contact @ [ui!]: Daniel Münch.
Du möchtest Städte und Regionen unterstützen smarter zu werden?