Full-Service Offer for Cities and Regions for Sustainable Digital Transformation - NOW!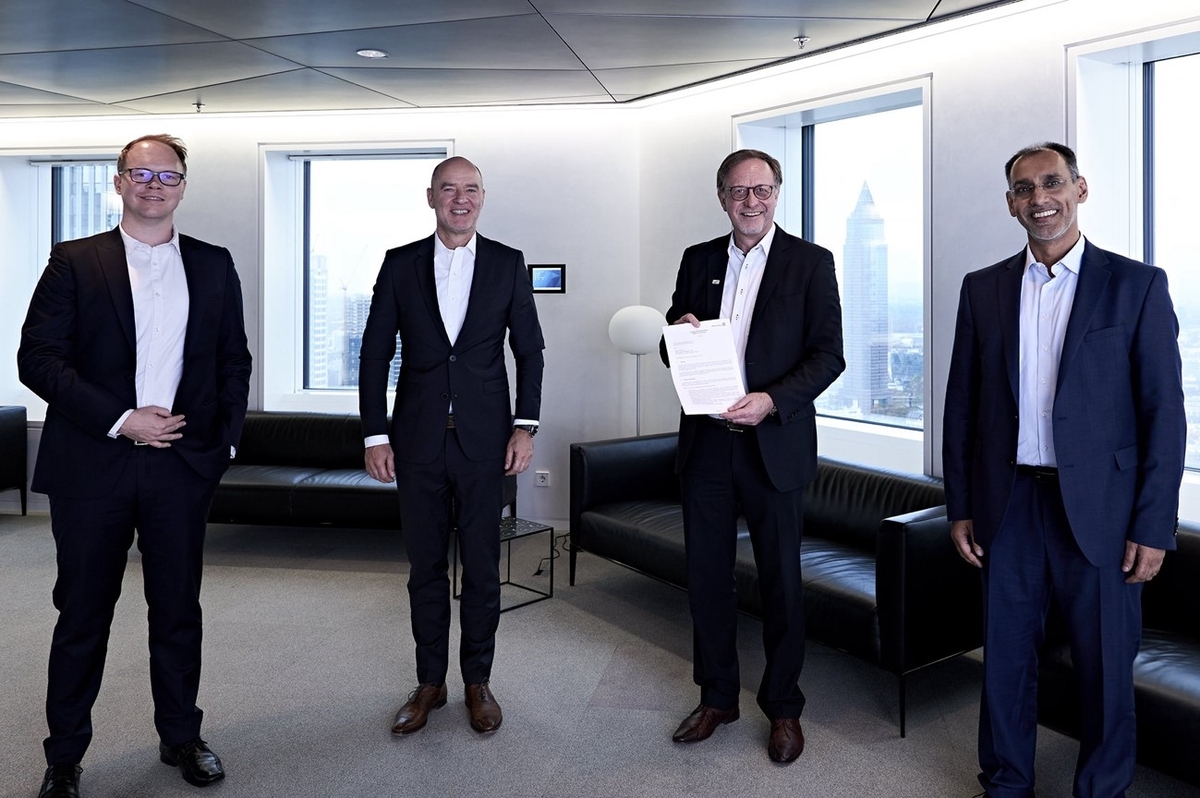 Today we were able to set a new milestone in order to achieve our climate targets with the help of digitalization measures and solutions. Prof. Dr. Dr. e.h. Lutz Heuser, together with

Dr. Michael Dietz, Managing Director Global Head Finance Flow of

Deutsche Bank and signed a Strategic cooperation on Urban Intelligence as a Service, that will enable cities and regions to quickly and sustainably achieve the goals they have set.
Transforming cities and regions into sustainable and energy efficient urban environments
Deutsche Bank, Microsoft and [ui!] have combined their market leading capabilities in finance, technology and urban infrastructure services to launch an innovative street lighting pilot with the city of Bad Hersfeld.

By addressing the lack of upfront capex and providing an end-to-end service covering planning, financing, deployment, data management and operations the pilot has been used to validate a full-service model to allow cities and regions to reduce complexity and accelerate implementation of their sustainability initiatives.

Building on our pilot, we are pleased to announce a co-operation agreement with [ui!] that leverages the power of the Microsoft Azure platform combined with DB's market leading financial capabilities to enable [ui!] to holistically address cities/regions needs across selected sustainability programmes.

Deutsche Bank is committed to using its market expertise, products and services to assist our clients in the transition towards sustainable and low carbon business models.