People with restricted mobility remain mobile in Saarland!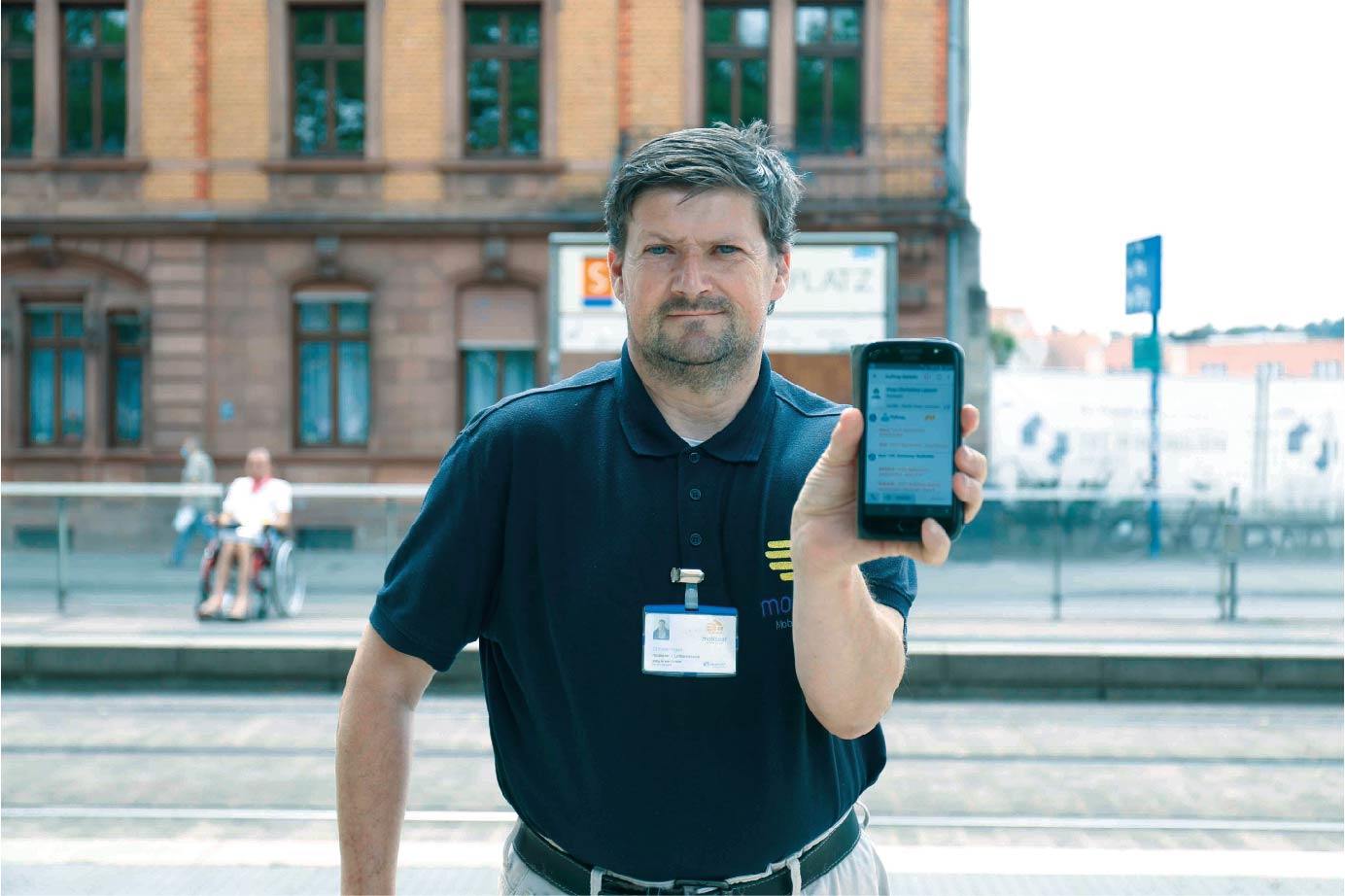 Back in 2015, [ui!] (with its subsidiary B2M Software GmbH) and various partners supported the project "mobisaar - Mobility for All" to enable mobility-impaired people to continue participating in social life. An elementary part of the project are the more than 60 mostly voluntary mobisaar guides, who made the success of the project possible by their free support of the user group. As a result, numerous senior citizens and people with limited mobility have been able to remain mobile and independent in recent years and will continue to do so in the future.
Due to the positive progress of the project in the last 5 years, the Saarland Ministry of Economy, Labor, Energy and Transport has decided to continue to support mobisaar financially and thus ensure the mobility of many citizens in Saarland.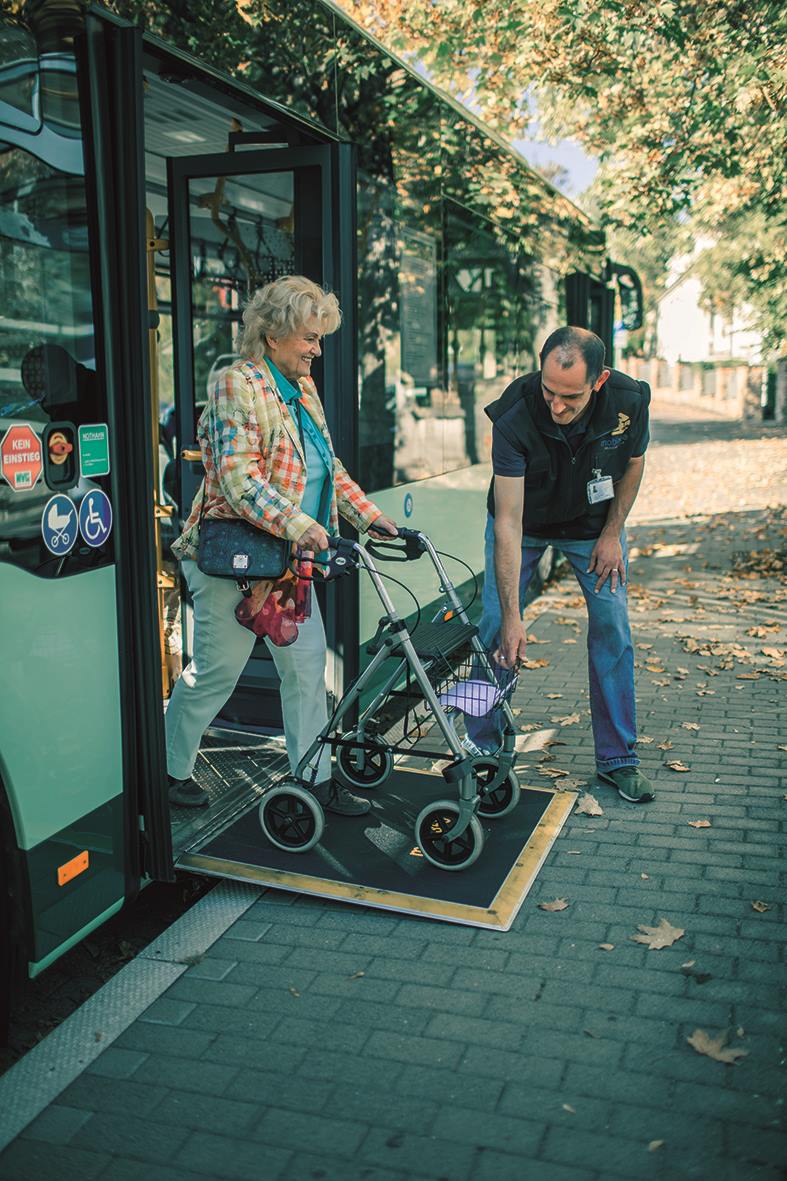 A decisive criteria in the positive assessment of mobisaar is the consistently high quality of booked accompaniment and spontaneous assistance, on which mobisaar customers can rely. All guides receive appropriate training and further education for their work. The basic training includes, in particular, the areas of public transport (trained by Saarbahn GmbH, Neunkircher Verkehrs GmbH and Kreisverkehrsbetriebe Saarlouis GmbH), communication, stress and conflict management (trained by miteinander leben lernen/MLL) and technology (trained by B2M Software GmbH). Additional qualifications are provided by cooperation partners such as the Association of the Blind and Visually Impaired for Saarland e.V., the Dementia Association Saarlouis e.V. and MLL. This enables the guides to acquire the "hard and soft skills" necessary for their work.
[ui!] developed the guide app and the intelligent backend for mobisaar as the necessary technical tools for the guides. Via the guide app, the optimally deployable mobisaar guides receive the escort orders directly on their cell phones. All data converges in the backend: Information systems for timetables, routes, delays, geo-information and information on the condition of stops. Both the passenger website and the mobisaar service hotline, which is located at SNS, access it. Data protection regulations are complied with here.
"mobisaar is a real-life example of how a socio-technical system can bring direct benefits to the daily routines of a large number of citizens. We are happy to be part of this dedicated project and to be part of the mobisaar partners in regular operation from 2021," explains Dr. Manuel Görtz, Director Analytic Products and mobisaar Project Manager at [ui!] Urban Mobility Innovations (B2M Software GmbH).
You can find more information at: www.mobisaar.de