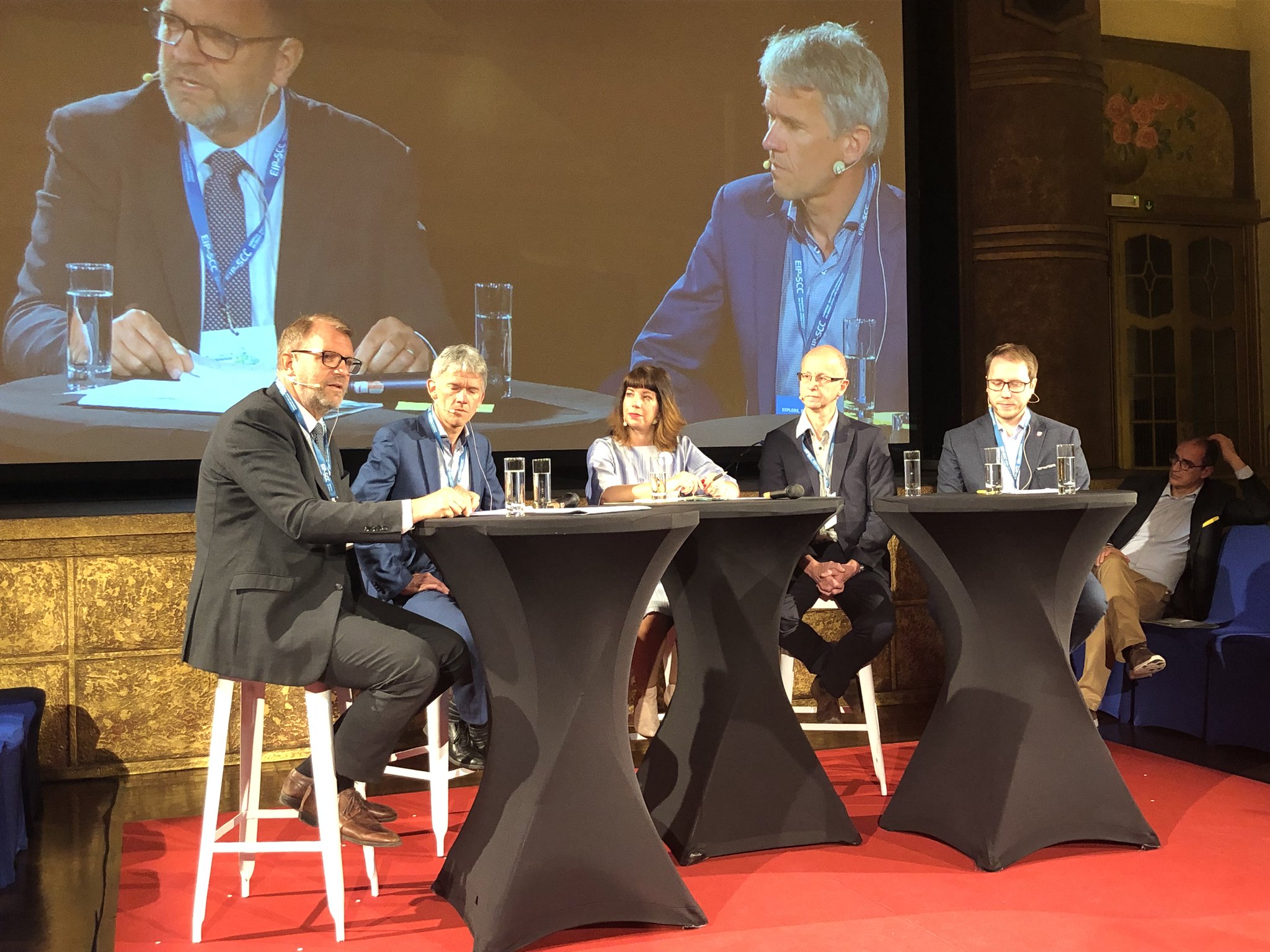 Panel on City needs at the General Assembly of the European Innovation Partnership on Smart Cities and Communities
Auf der Jahrestagung der EIP SCC wurde Feedback erstellt. Nach sechs Jahren Wurde eine erste positive Bilanz aufgestellt. Die ersten Leuchtturmprojekte werden Ende des Jahres abgeschlossen. Daher wurde intensiv über die Verstetigung der Lösungen diskutiert.


Unbefriedigend erscheint weiterhin die Finanzierung von Smart City Projekten. Die Panelteilnehmer zeigten zwar ausnahmslos Bereitschaft zur Finanzierung, aber hatten wenig Konkretes zu vermelden.


Aufgrund der Europawahl und dem damit verbundenen Ende der EU Kommission war leider keiner der drei zuständigen Kommissare anwesend. Daher warten alle gespannt auf die neue Kommission voraussichtlich Ende diesen Jahres.