New opportunities for you: On [ui!] AGORA and your Smart Community!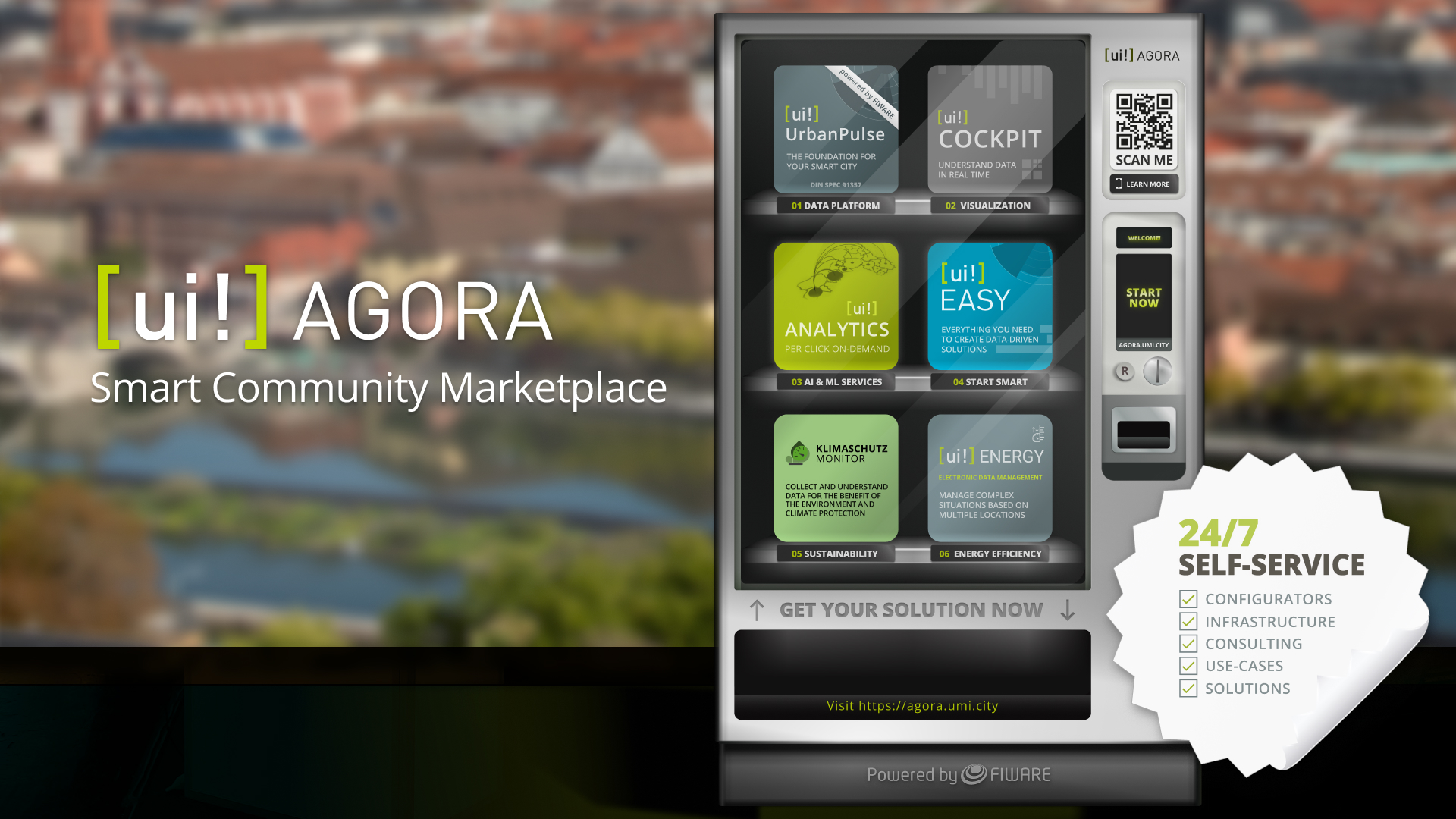 We have completely redesigned [ui!] AGORA and made many improvements to pave your way to digital transformation. With a new technical framework, new functions and categories, it is now even easier and better to move into an innovative, smart future with increased performance!
What's new?
We are committed to even greater transparency: The portal can now be accessed fully without logging in, so you can quickly and effectively get an overview of your options. This doesn't stop at pricing, as this is the only way you can identify the best offer and implement solutions in line with your budget.
Once you have an overview, you are ready for the next step on the way to becoming a smart city / region: Registered users can easily request quotes via the analysis configurator. And of course, our experts are always happy to help you in person. Not yet registered? Then you can register here and continue!
Discovered it yet?
We have added two new sections for you: Solutions and Use-Cases. Find out what's behind them and what they mean for you hier.
Digital transformation offers so many opportunities - where to start?
We have an answer to this question that allows you to get started effortlessly and according to your needs: [ui!] EASY. Our innovative and forward-looking entry-level package [ui!] EASY is the ideal starting point for anyone aiming for a data-driven transformation.


What are you waiting for - go straight to the communal marketplace - [ui!] AGORA