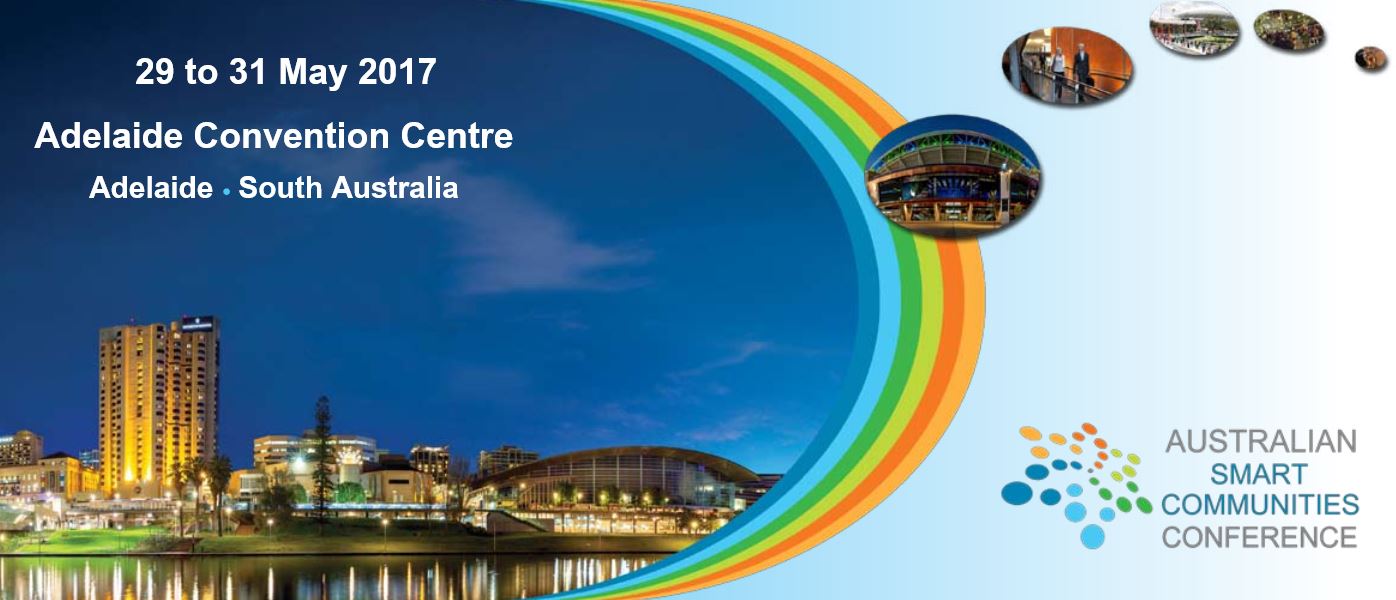 Smart communities conference in Adelaide to set global benchmark
This year's
Australian Smart Communities Conference
in Adelaide from 29-31 May is bringing together a range of exciting activities, speakers and community events in a world first event, and will set a benchmark for other smart city conferences around the world.
The conference program kicks off on Monday 29 May with smart city site visits followed by the official welcome reception that evening.
"The three-day conference features more than 40 speakers, including 10 international and five national keynote speakers. There will also be presentations from the Federal and State Governments, as well as six Australian smart cities," ASCA Executive Director Paul Budde said.
"An exhibition will feature the latest smart solutions and technologies, including representatives from the German Smart City Forum, led by [ui!] the Urban Institute, as well as the Dutch who will run their famous Holland Pavilion, Hong Kong and many Australian organisations."
Mr Budde said an international trade organisation was looking at using the event as a platform to showcase Australia's smart cities activities internationally.
"This organisation will also assist in attracting overseas delegates and exhibitors to the event," he said.
Additional conference highlights feature an International Business Lounge and a range of sponsorable receptions, dinners, meetings and other activities. Pre-conference activities include:
A vibrant Smart Street event that will showcase a range of smart city contributions from Adelaide's diverse community.
A meeting of mayors from Australia's leading smart cities, hosted by Lord Mayor of Adelaide The Hon Martin Haese.



This event is organised by ASCA, the country's peak smart city body. It is Australia's only not-for-profit smart communities conference organised for local councils by local councils.

The conference will be held at the Adelaide Convention Centre from 29-31 May.


For more details visit: www.ascaconference.org.au