[ui!] ECOMAT - One of the most tranformative projects 2019

Smart 50 Awards, in partnership with Smart Cities Connect, Smart Cities Connect Foundation, and US Ignite, annually recognize global smart cities projects, honoring the most innovative and influential work.

Strong applicants submitted innovative projects with current or future municipal-scale impact and application in different categories:


Community Engagement
Policy, Funding, Commerce, Inclusion, Governance


Digital Transformation
Data, AI, Sensors, IoT, Cyber Security, Privacy, Blockchain


Smart Mobility
Transportation, Autonomous, Public Transit, Ride Share


Urban Infrastructure
Networks, 5G, Utilities, Energy, Grid, Lighting, Water/Waste


Urban Operations
Public Safety, Planning, Emergency Response, Sustainability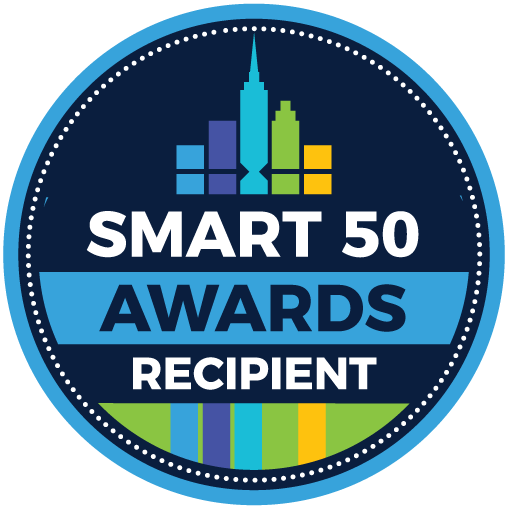 [ui!] ECOMAT was honored as one of the most innovative and influential project in the category Smart Mobility 2019.
Project Name:

Traffic Light Assistant In Darmstadt, Germany

City(s) Implemented:
Darmstadt, Germany
Description:

Darmstadt has 160,000 citizens. More than 80,000 commuters create heavy traffic. The Department of Transport provides real-time traffic light information and [ui!] developed a prediction algorithm [ui!] TRAFFIC to calculate signal turns. As traffic lights are adaptive, the predictions have to deal with a highly dynamic system.

Accomplish:



Through the App [ui!] ECOMAT drivers will be provided with a recommended speed to optimize the traffic flow.

In addition, drivers will receive information how long it will take until the signal will turn in case of red lights.

The specific challenge was the adaptiveness of the traffic lights while providing real-time predictions within less than three seconds at a reasonable precision.

As a result, the sustainability goals of the City of Darmstadt as well as the intent to improve traffic flow have been addressed. In particular, the need to reduce NOx within the city limit stimulated further complementary projects to update the traffic infrastructure, in the future.

Impact:
Automotive studies report savings of up to 10% in fuel consumption which resonates to reduction of air pollution. Also, the City assumes and overall improvement of traffic flow in combination with other measures such as variable signages and an adaptive traffic management system.
Improve:
Existing TMS lack the provisioning of traffic light predictions. The solution is agnostic to any specific TMS vendor and thus can be operate in any city.
The Award will be handed over at a gala dinner of the Smart Cities Connect Conference & Expo and US Ignite Application Summit - Monday, April 1 - Thursday, April 4 2019 in Denver / CO


| More information about the Award: https://spring.smartcitiesconnect.org/Smart50Awards