[ui!] Is Invited To Participate In W2NYC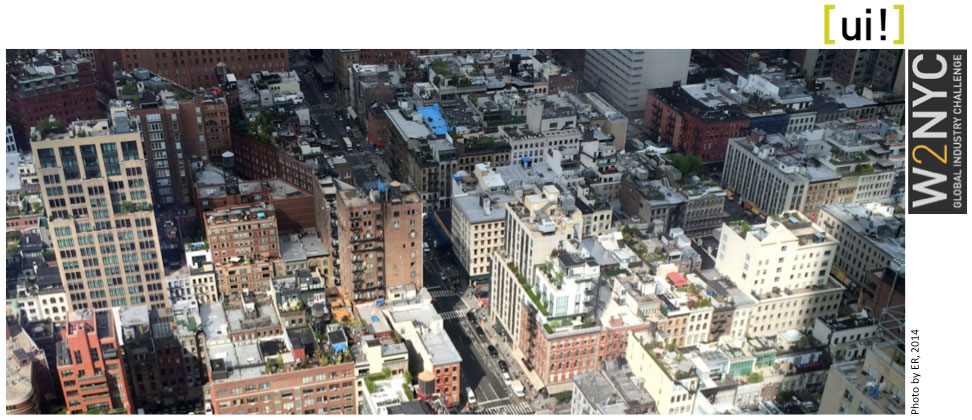 New York City, Chemnitz: From Sept 29 to Oct 1, 2014, [ui!] the urban institute is very excited and honored to have been selected to be among a small group of the 15 "brightest and up-and-coming stars in the application of urban sustainability" to participate in the World-To-NYC (W2NYC) Smart and Sustainable Cities event in New York.
[ui!] has been selected among the top 5 of urban mobility and transportation.
Throughout the three days there will be the opportunity to connect with other tech entrepreneurs, investors, academic institutions, community groups, government agencies, energy providers and large corporations to explore the latest industry trends. W2NYC will include site visits, interactive seminars and workshops in Brooklyn, Long Island City and Manhattan. During the event the 15 companies will have the opportunity to pitch their ideas and expertise to the City of New York, while receiving feedback and advise on expanding their business operations into the US.
The Urban Institute will be represented by Erwin Rezelman, CEO of [ui!] North America and Fernando Lyardet, [ui!] Chief Development Architect.
W2NYC is organized by the New York City Economic Development Corporation and New York International.