With the climate protection monitor against the climate emergency in Bad Hersfeld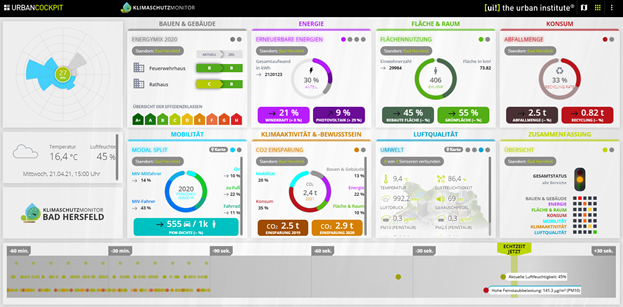 BAD HERSFELD / MUNICH Where gates open for our environment!
Change thanks to modern technologies? Climate monitor dashboard to come
23.04.21 - Sustainability and digitalization are becoming increasingly important. In particular, the question of how modern technologies can be used to support the sustainability strategy and achieve climate goals is driving communities and companies. At a digital Meetup hosted by Microsoft, Bad Hersfeld's mayor Thomas Fehling provided first-hand information on how smart solutions are being used in the festival city to advance climate protection.

Bad Hersfeld has long since declared a climate emergency. However, Thomas Fehling is firmly convinced that up-to-date data is needed to assess climate protection decisions. "A lot is based on assumptions," he reported in his keynote speech. "Before-and-after comparisons based on real data and values are important." Everything revolves around the questions: Where do we stand? Where do we want to go? What do we need to do?
Where do we want to go?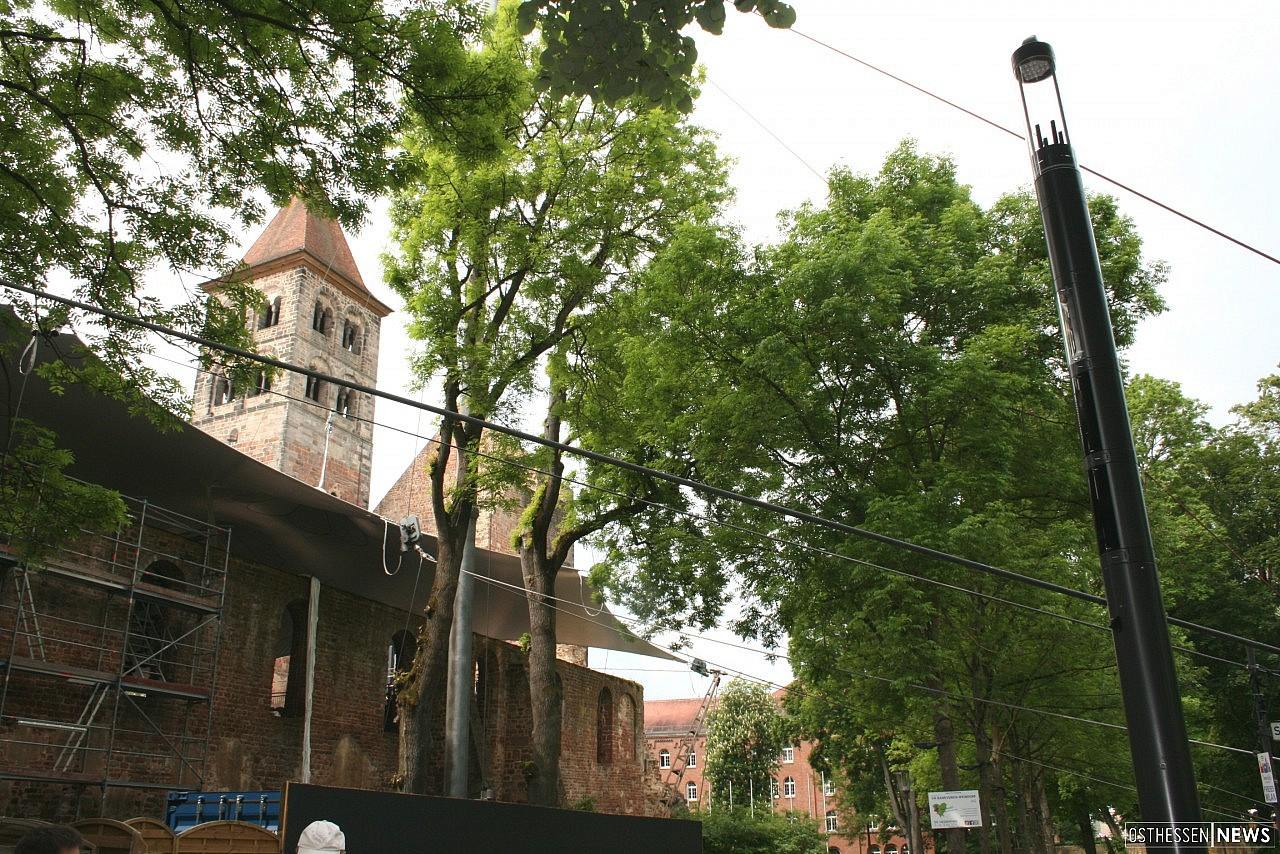 Smart lighting concept: Decorating the area around the Bad Hersfeld Abbey RuinsThis is where the climate protection monitoring platform comes into play, which is soon to be launched on the basis of the existing urban data platform "Smart City Cockpit" developed by the Urban Software Institute. The aim is to link smart city and climate protection strategies. "In addition, the platform should provide information on what individual measures actually bring." For example, emissions savings could be presented, and their effectiveness measured, monitored and mapped.

Topic complexes, such as "Construction and Buildings," "Energy," "Area and Space," "Consumption" (waste volumes), "Mobility," "Climate Activity and Climate Awareness" and "Air Quality," could be mapped via the climate monitor dashboard. "The point is to give politicians and the city administration options for action," explains the city hall director. "In doing so, we have to set priorities."
Smart Solutions
As an industrialized nation, Germany bears a special responsibility for global climate change, emphasized Henrike Etzelmüller, Industry Executive Sustainable Cities at Microsoft Germany, at the start of the Meetup. "To achieve Germany's 2030 climate target, 262 million tons of CO2 emissions must be reduced. According to a recent Bitkom study, targeted and accelerated digitization can realize up to 58 percent of these CO2 savings."

For Thomas Fehling, it is clear that "we are all at a very early stage in achieving this 'mega goal'." First, he says, it is important to develop a "certain systematic approach." A data platform, such as the Climate Monitor Dashboard, could play a clever part in creating evidence, he said. (Stefanie Harth) ++++
Source: Thank you OSTHESSEN-NEWS.de