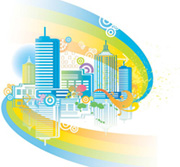 In Kooperation mit der EIP-SCC (Market Place of the European Innovation Partnership on Smart Cities and Communities) findet am 1. April 2015 in Newcastle (GB) ein Workshop zur verbesserten und großflächigen Nutzung von Elektroautos - als Beitrag zur Entstehung nachhaltiger, intelligenter und wettbewerbsfähiger Städte in Europa - statt.
Während dieser Veranstaltung haben Industrie und Städte die Möglichkeit im Dialog über zukünftige Möglichkeiten von Smart-Cities und Elektromobilität zu diskutieren. Die Ergebnisse sollen dann durch EU-Kommissar Vileta Bulc bei der nächsten Generalversammlung der EU am 21.05.2015 vorgestellt und als mögliche Grundlage für weitere Maßnahmen genutzt werden.
Das von [ui!] - the urban institute® unterstützte Projekt eFahrung wird diesen Workshop finanziell und Prof. Dr. Lutz Heuser inhaltlich unterstützen.