MoU - Open Urban Platforms for Smart Cities and Communities
Memorandum of Understanding - Towards Open Urban Platforms for Smart Cities and Communities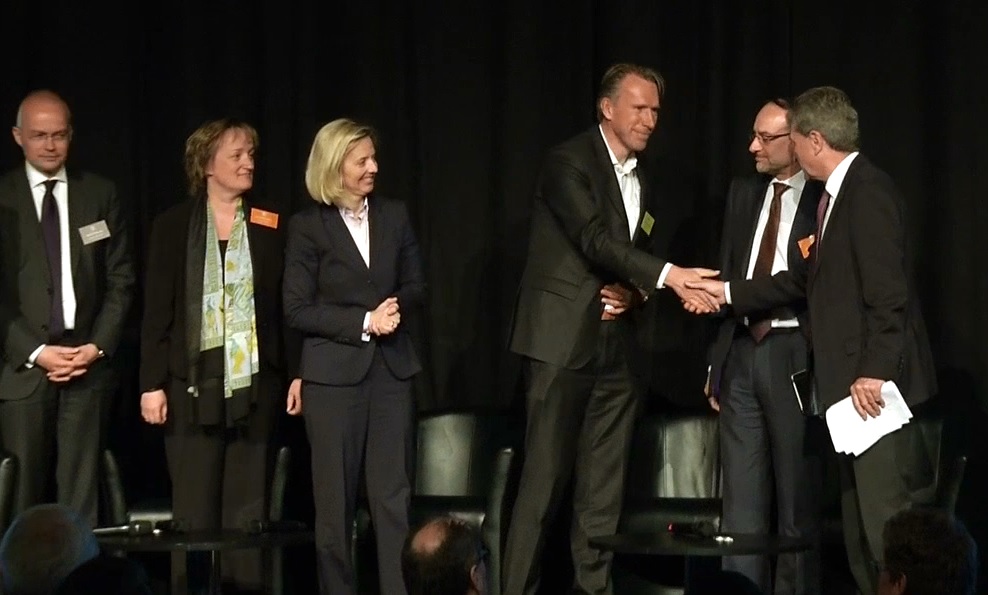 In the presence of European Commissioner Günther H. Oettinger small and big organisations - included [ui!] - the urban institute
®
- signed a Memorandum of Understanding towards open and interoperable urban platforms during the General Assembly of the European Innovation Partnership on Smart Cities and Communities, held in Berlin on 21 May 2015.
They committed themselves to speeding up the smart cities market by focusing on interoperable platforms so that cities can freely mix products from different suppliers leaving the traditional approach of custom-built and proprietary solutions behind.
14 diverse organisations from energy and transport suppliers to software companies to telecom providers to research institutes to cities have prepared and signed this MoU.
Other organisations will be invited to join this cooperative approach by mid-June when more details on the governance structure and the way ahead will be published.
---
Webites:
{jb_iconic_tag}EIP SCC Marketplace{/jb_iconic_tag}
{jb_iconic_tag} EIP SCC General Assembly,{/jb_iconic_tag}