Singapore's CIO Chan Cheow Hoe met with CEO Prof Lutz Heuser and his team at the [ui!] office in Berlin to discuss smart city platforms.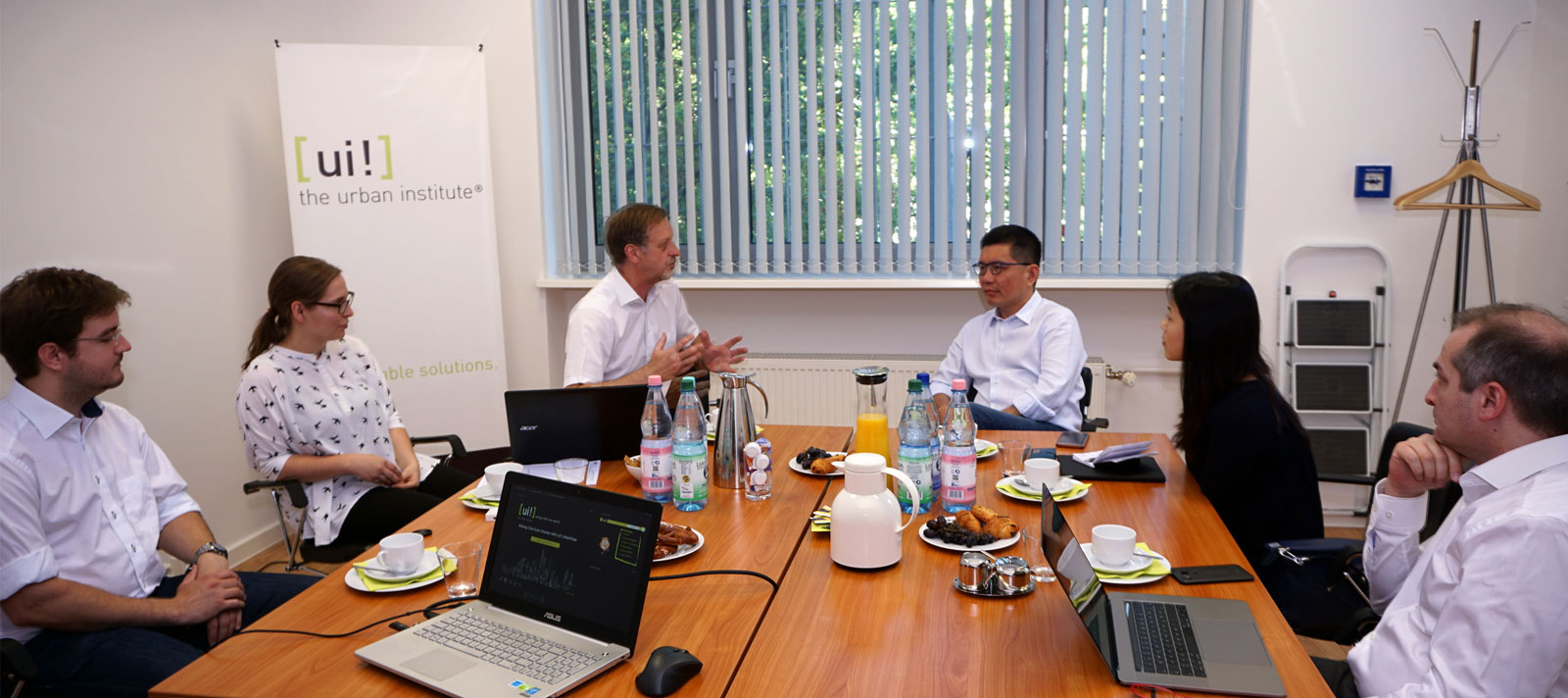 Berlin, 21 June 2017. The objective of the meeting in Berlin between Singapore's Chief Information Officer and [ui!] was to explore synergies of [ui!]'s open urban data platform for the objective to Asian city state's ambition to become the world's first smart nation.

Singapore plays a vital role in the smart city movement. For the growing city, it is vitally important to reuse and retrofit existing infrastructure. Singapore uses big data and analytics to advance their key urban infrastructure, for instance by forecasting traffic jam, monitoring waste management and sustainable energy in buildings.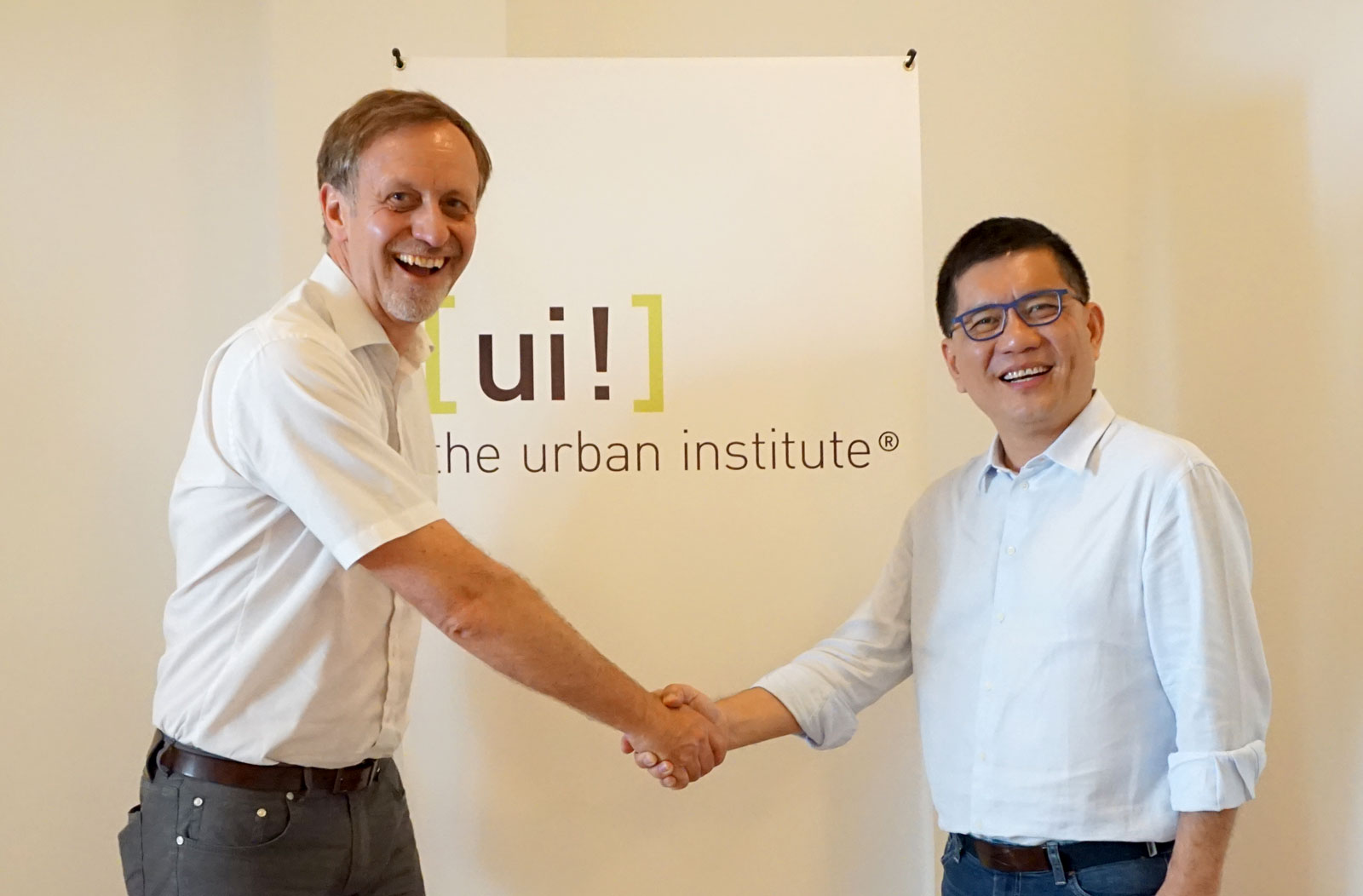 CEO Prof Lutz Heuser commented: "Singapore has proved to be an incredible test bed for smart city solutions from all over the world. We are excited to get to know the needs and challenges of the city and its citizens better during its ongoing digital transformation."

In reference cities around Europe and Australia, [ui!] has implemented innovative concepts and solutions reusing and re-purposing data.
Together with the German Standardization Organization, DIN, [ui!] leads a consortium, which created a standard reference architecture for open urban platforms. It will be published this summer.