[ui!] in the FIWARE spotlight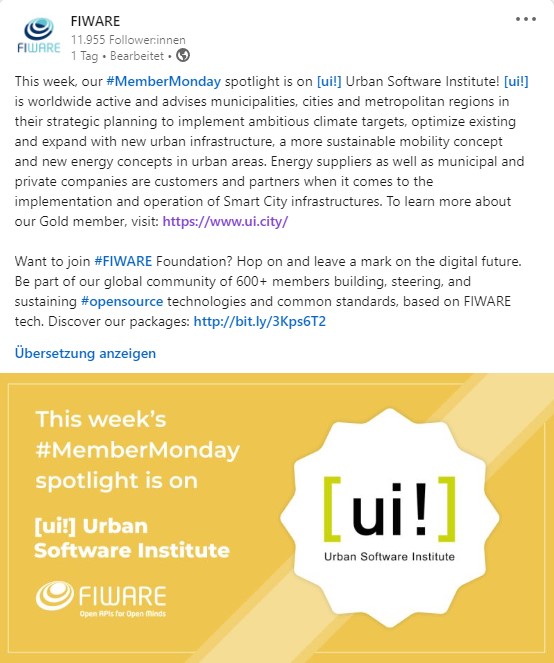 This week, our #MemberMonday spotlight is on [ui!] Urban Software Institute!
[ui!] is worldwide active and advises municipalities, cities and metropolitan regions in their strategic planning to implement ambitious climate targets, optimize existing and expand with new urban infrastructure, a more sustainable mobility concept and new energy concepts in urban areas.
Energy suppliers as well as municipal and private companies are customers and partners when it comes to the implementation and operation of Smart City infrastructures. To learn more about our Gold member, visit:https://www.ui.city/

Would you like to join #FIWARE Foundation? Info at: https://www.fiware.org