[ui!] @ SMART CITY Expo Barcelona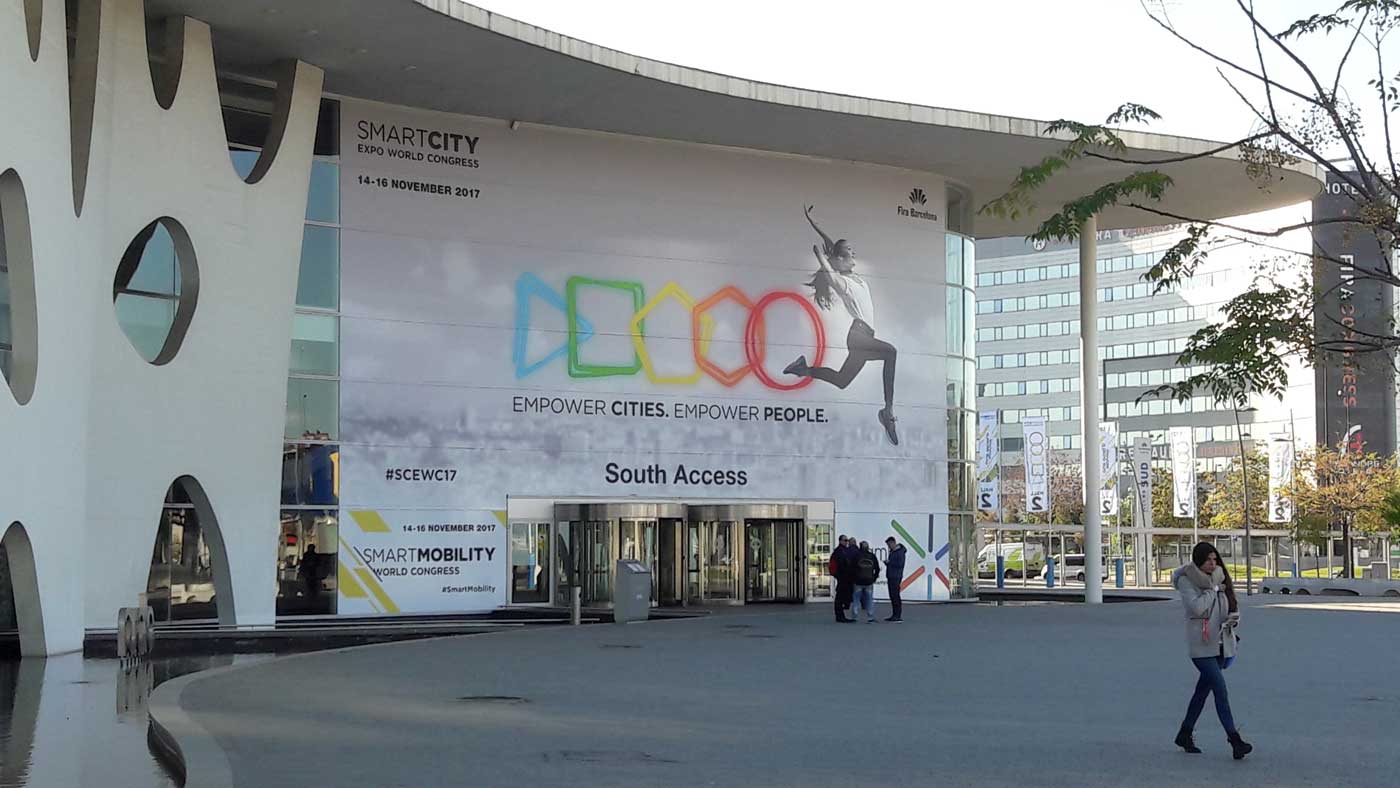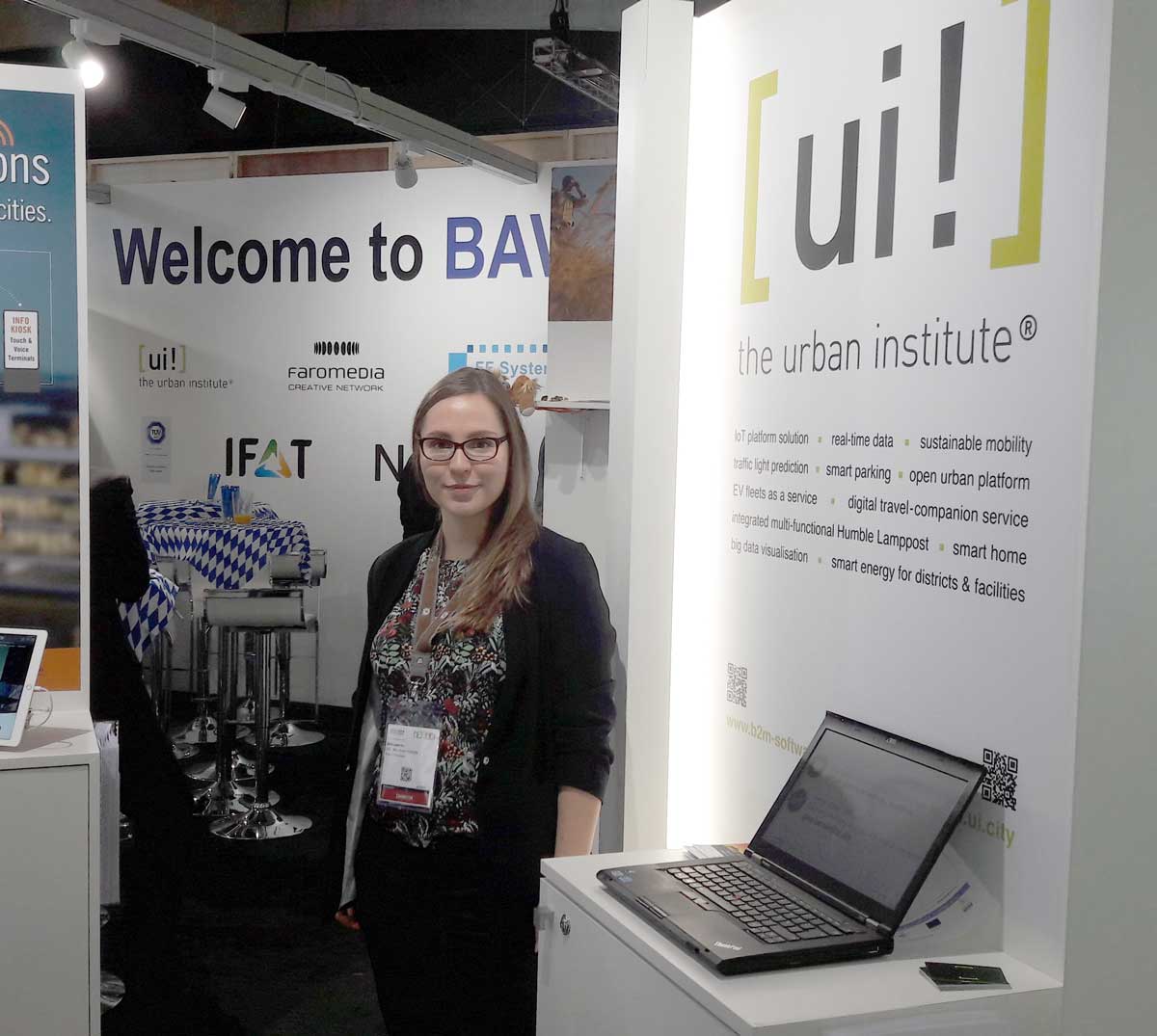 At the beginning of SMART CITY Expo, with its accompanying World Congress, [ui!] is presenting its solution to an international audience in Barcelona.

Engaging talks and a diverse exhibtion area make Barcelona a destination for many guests from the Smart City community.

You can meet [ui!] twice - on the joint booth of Berlin-Brandenburg and Bavaria International.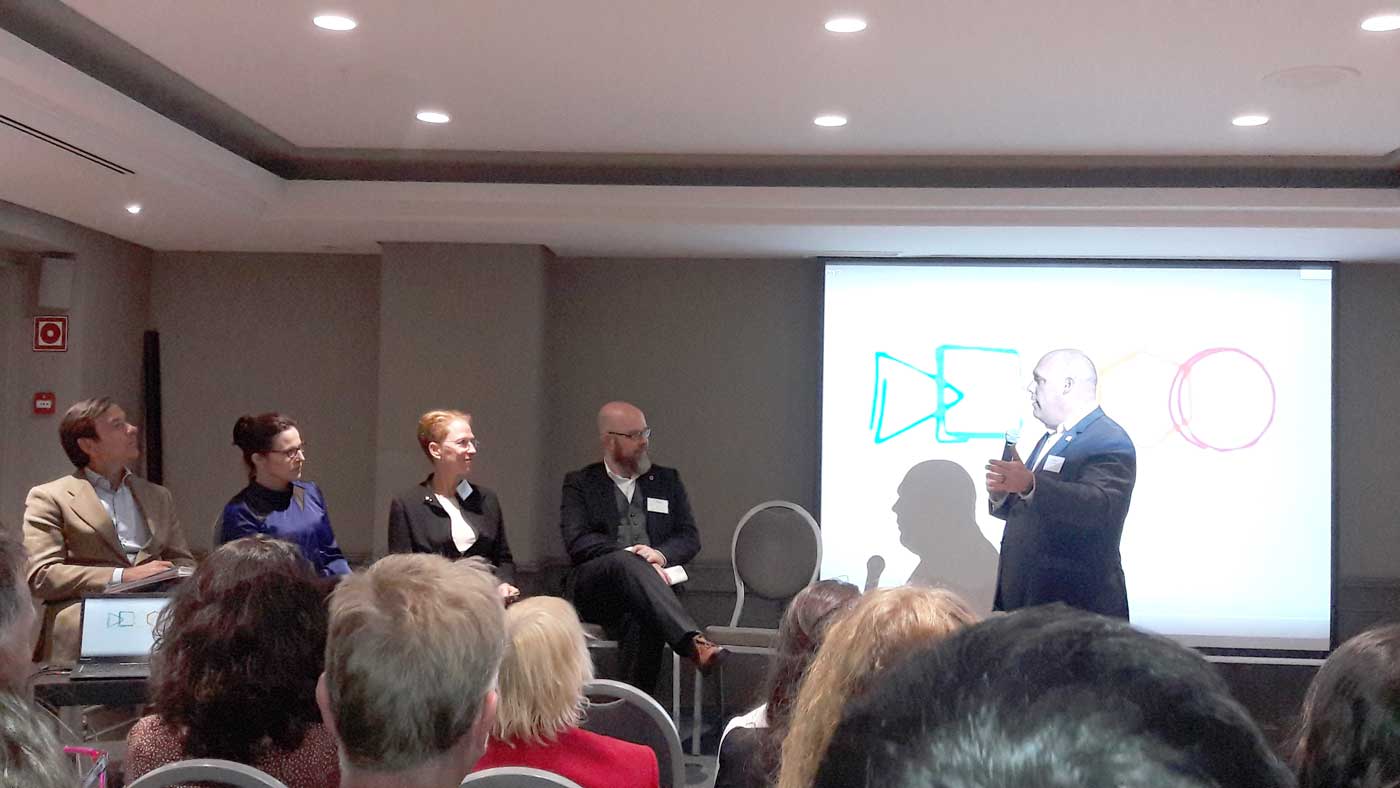 The previous night, the [ui!] delegation already started the Smart City Expo with an invitation from the Australian Trade and Investment Commission (Austrade) for a podium discussion and a networking event with 25 companies from down under and international guests.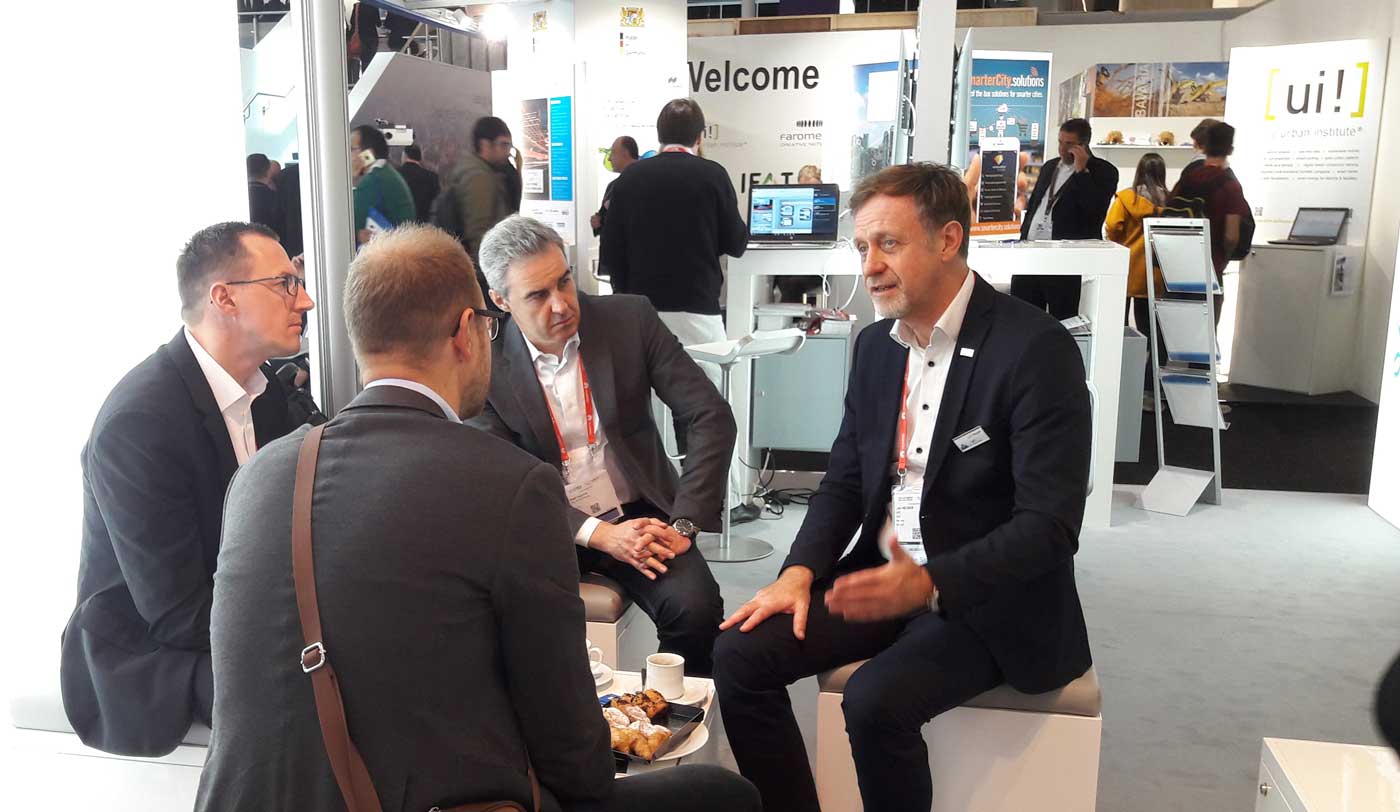 The expo's first day was all about meeting new contacts as well as long-term partners from the community.
The exhibtion area showcases innovative products and sustainable activities from cities all around the world, for instance with an electric garbage truck with optimised routing function.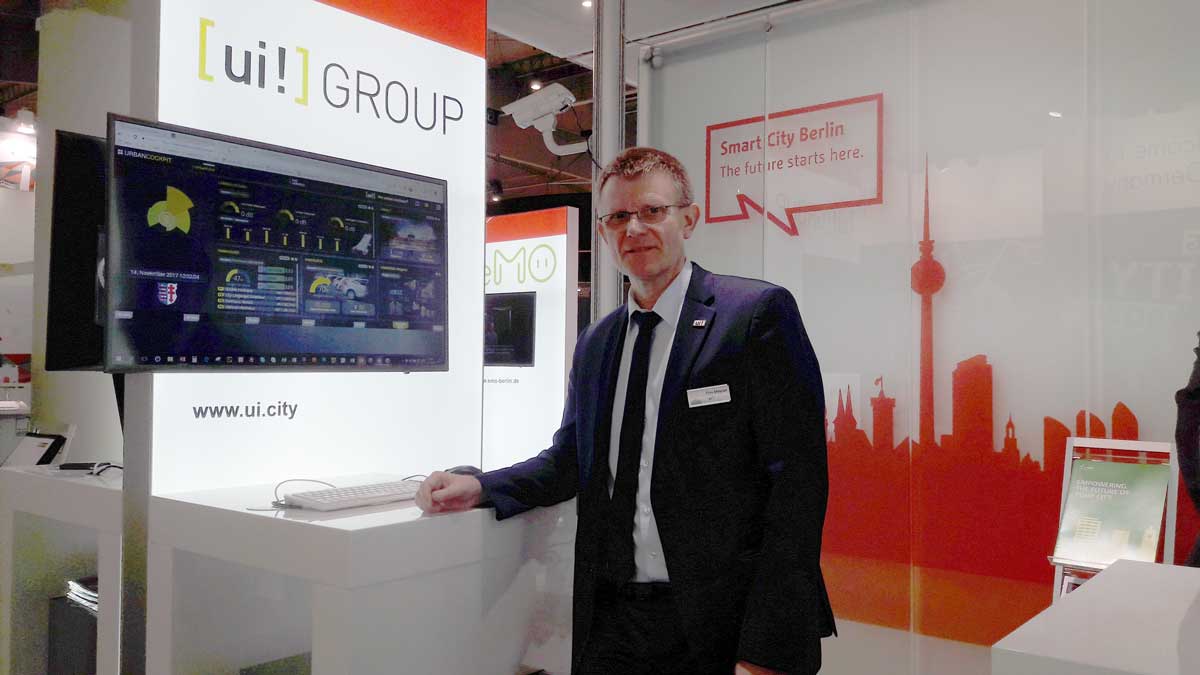 In conclusion SMART CITY Expo demonstrates how different urban sectors - from environment to traffic and enegery - create synergies and proof-of-concept projects gain a wider reach.
Enabling citizens and companies to improve living quality in cities all over the world.