Powered by FIWARE - [ui!] UrbanPulse is part of the netwerk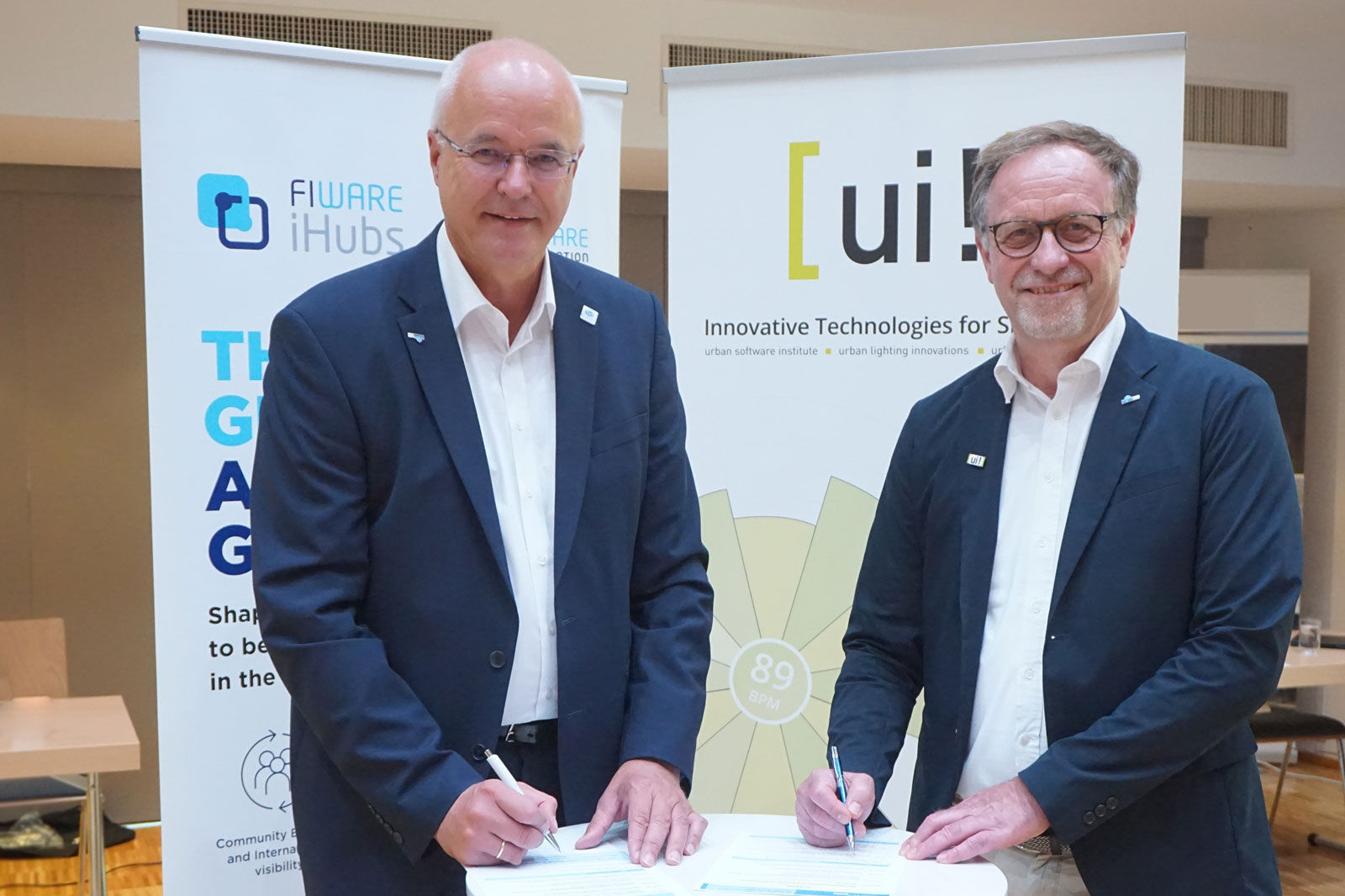 In 2013, we already recognized the necessity of joint cooperation through the founding of the SMART CITY Forum, which now has around 500 members. As part of the FIWARE network, we want to take the next step and implement this further with partners and communities in the context of open source data platforms for communities and regions - powered by FIWARE.
We already have more than 700 open source libraries and 20 open source licenses in our code.
Ulrich Ahle, CEO of FIWARE Foundation and Prof. Dr. Dr. e.h. Lutz Heuser, CEO of [ui!] Urban Software Institute spoke in favor of a promising and future-oriented cooperation during the signing of the contract at a SMART CITY Forum, of which FIWARE is also a member. They were looking forward to new joint activities as well.
One of these already took place as part of the Smart Country Convention in Berlin at the end of October.



The first German-speaking network meeting of FIWARE took place here, where Lutz Heuser reported on [ui!] Urban Intelligence-as-a-Service in cooperation with [ui!] UrbanPUlse using the example of Bad Hersfeld. He underlined the successful use of the AI-controlled, environmentally sensitive street lights deployed there with minimal energy consumption. Lutz Heuser explained that "fact-based value creation is the way to a successful smart city. Up to 91% energy efficiency helps to sustainably defy the energy crisis. Digitalization is not an "on top" issue for communities, but enables fact-based action."
The continuation of the cooperation with FIWARE is already planned in mid-November at the Smart City World Congress in Barcelona with a joint trade fair appearance.